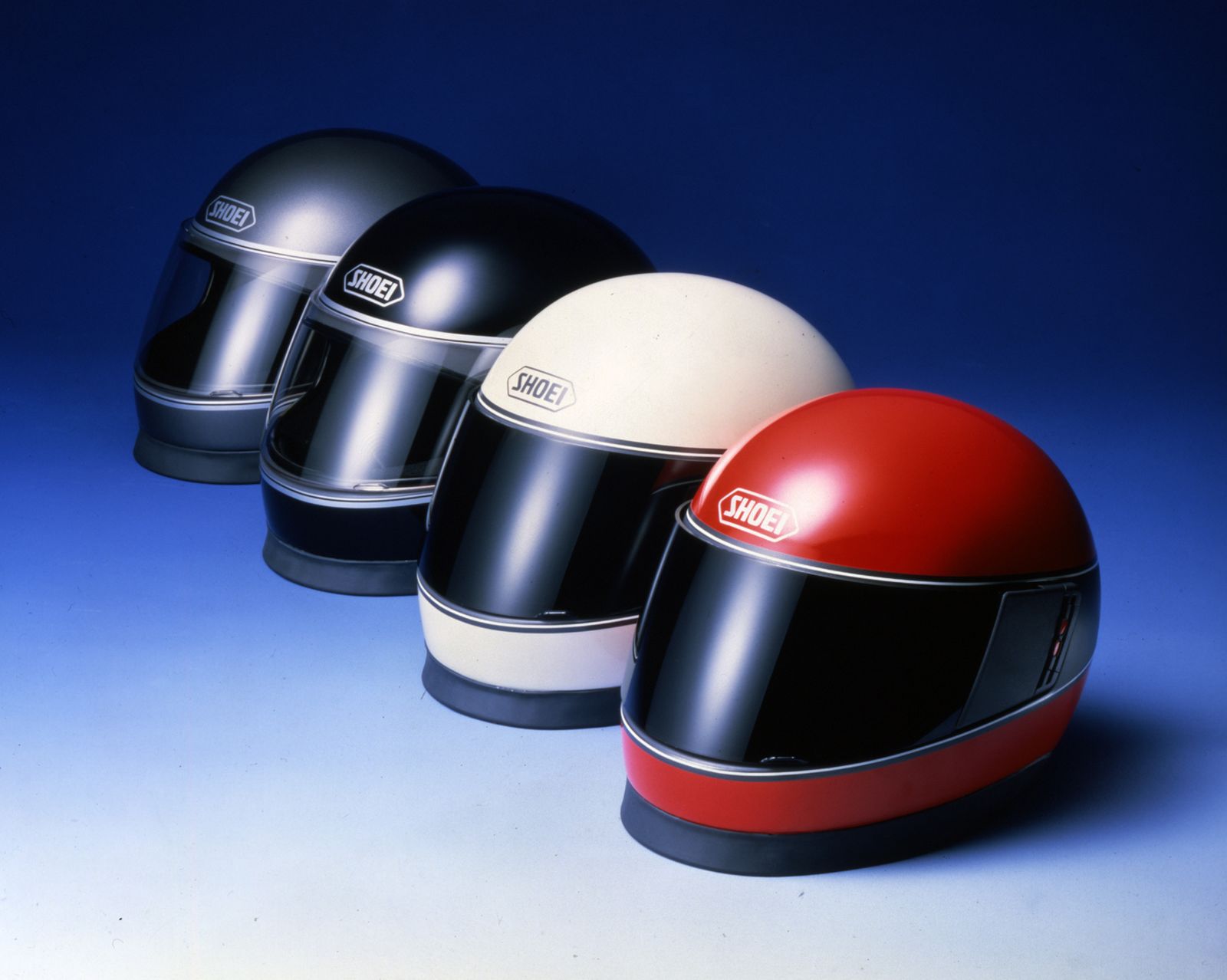 The first helmet designed for the Japanese company Shoei.
The Z-100 is the first of a series of products designed by Giugiaro Design for the Japanese company.
The innovative facemask mechanism moves with beautiful practicality. The clear face mask can be lifted by simply moving the thumb and locking at the required angle, thus allowing the head sufficient ventilation when driving at moderate speed or parked at a traffic light. A slight press on the button area causes the face mask to drop and release in closed position.
A small, effective spoiler located in the part beneath the facemask channels the air and protects the neck area.