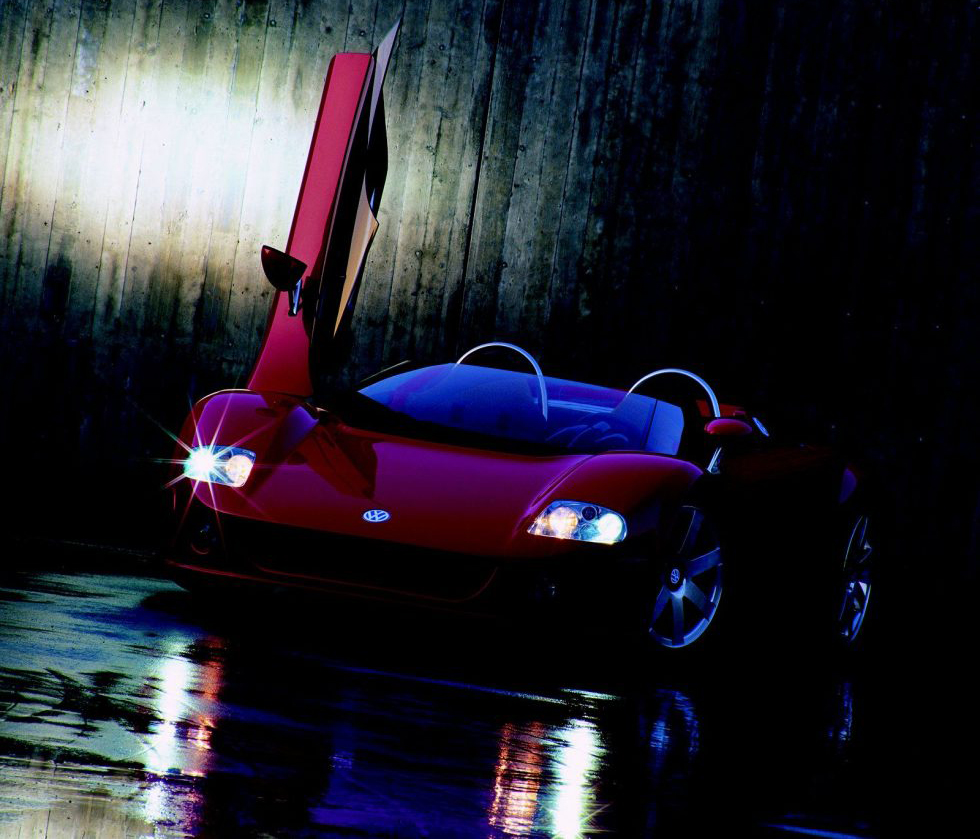 The Roadster version, a variation on the W12 theme was a 12-cylinder open-top engine.
The second variation on the W12 project was an open topped version based on the chassis, engine and mechanical figuration of the W12 Syncro introduced at the 1997 Tokyo motor show.
The engine remained the 5600 cc W12 unit developing 420hp, with acceleration of 0-100km/h in just 4 seconds.
Compared to the Syncro version, the transmission changed from 4WD to rear drive.