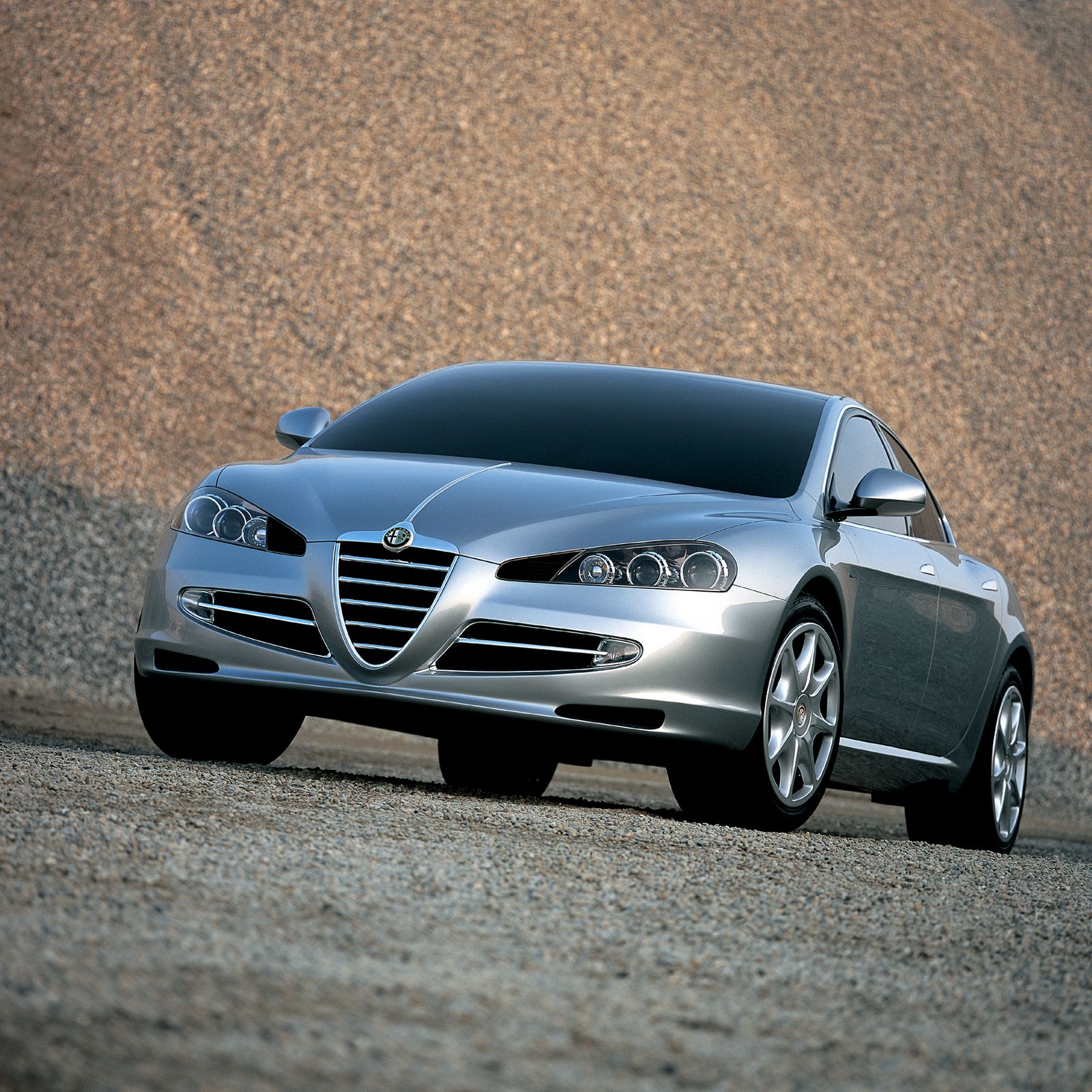 The Visconti is a range leader that defies categorisation: almost a four-door coupé with the dimensions of a deluxe saloon.
For the 2004 edition of the Geneva International motor show, Giugiaro decided to come up with the shape that he felt was most in keeping with an Alfa Romeo range leader. Not a conventional three-box, four-door saloon but a large sporting car that was almost a hatchback, with a drooping tail end.
The starting point for the Visconti was the Premium Platform, developed by Alfa Romeo as a base for the 156 saloon, Sportwagon, coupé and spider, a quartet of cars, all created as a development of the Brera concept car. The aim for the Visconti was to use an Alfa Romeo V6 3.2 litre biturbo petrol direct injection JTS, capable of 405 hp of power and 680 Nm of torque.
The 6-speed automatic transmission included permanent four-wheel drive with the rear wheels also steering, while vehicle stability was guaranteed by a VDC system, the Alfa Romeo interpretation of  ESP – and also the use of active control of the stabiliser bars.