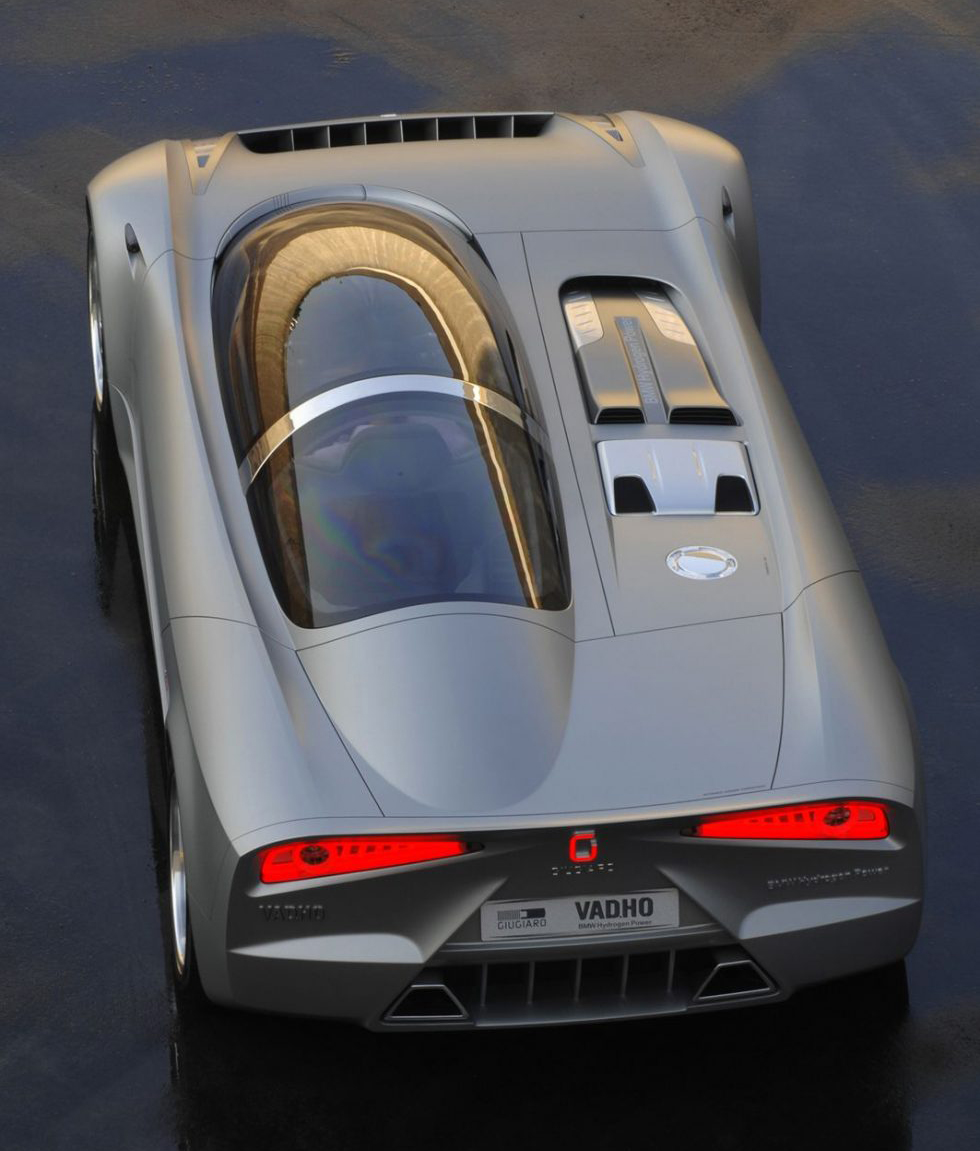 Extreme, hydrogen-powered dream car built along aeronautical lines.
The dream machine introduced at the Geneva motor show in 2007 touches on a niche topic that is bound to provoke discussion: An extreme hydrogen-powered two-seater super-sports car.
This is Italdesign's response to a pressing need to promote and develop alternative and eco-friendly propulsion systems and explore the potentials offered to design by a more flexible deployment of the new engine, mechanical and electronic systems in the chassis layout.
Trivia
The acronym "VAD.HO" is a play on words that uses the name of the Vadò industrial area in Moncalieri where Italdesign headquarters have been located since 1974, and also refers to the hydrogen propulsion system adopted for the vehicle (vado – or "I go" in Italian – on H).