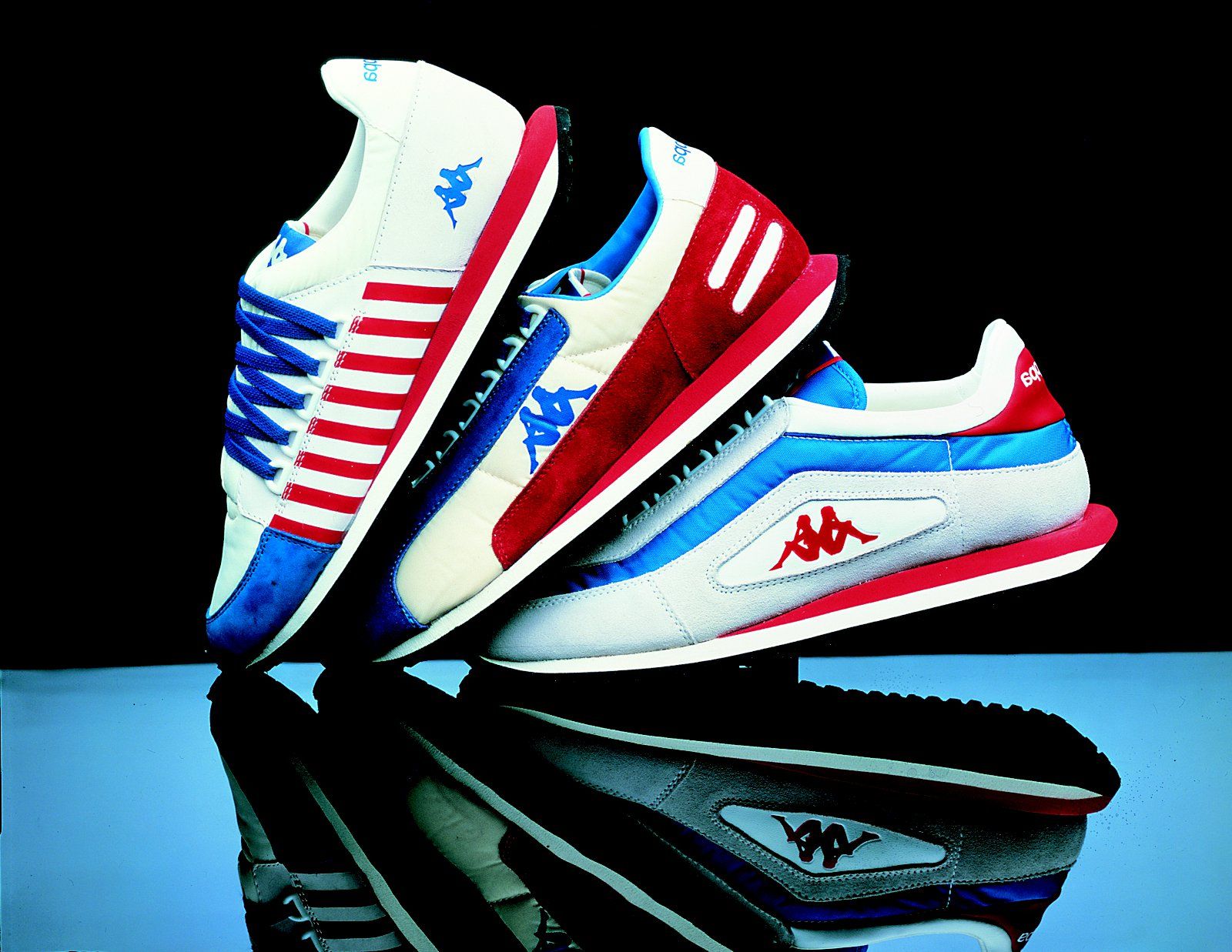 The running shoes developed by Giugiaro Design and Kappa, in collaboration with the N.A.S.A.
Kappa is world-wide famous for its sports apparels. In the early '80s the Turin-based company asked Giugiaro Design to develop running shoes featuring new materials developped in a joint research with N.A.S.A.
The result is the sports shoes called U.S. Carbo and U.S. One.
The soles of the U.S. Carbo are of double layer construction, have small holes of varying density and are made of materials which include carbon wrapped inside epoxy polymer. This technological innovation satisifes two necessary conditions in the design of sports shoes. That is, it has the effect of quickening the return action of the knees for an increase in dash power, and of decreasing running resistance which prevents pain in the calves.
On the other hand, U.S. One was designed for snugger fit around the feet by placing the shoestrings in a position which is lower thant that found in conventional running shoes.
The special materials and cross-sectional profiles chosen for both the U.S. Carbo and U.S. One are effective in eliminating obstructions to natural feet movements and blockage of perspiration.