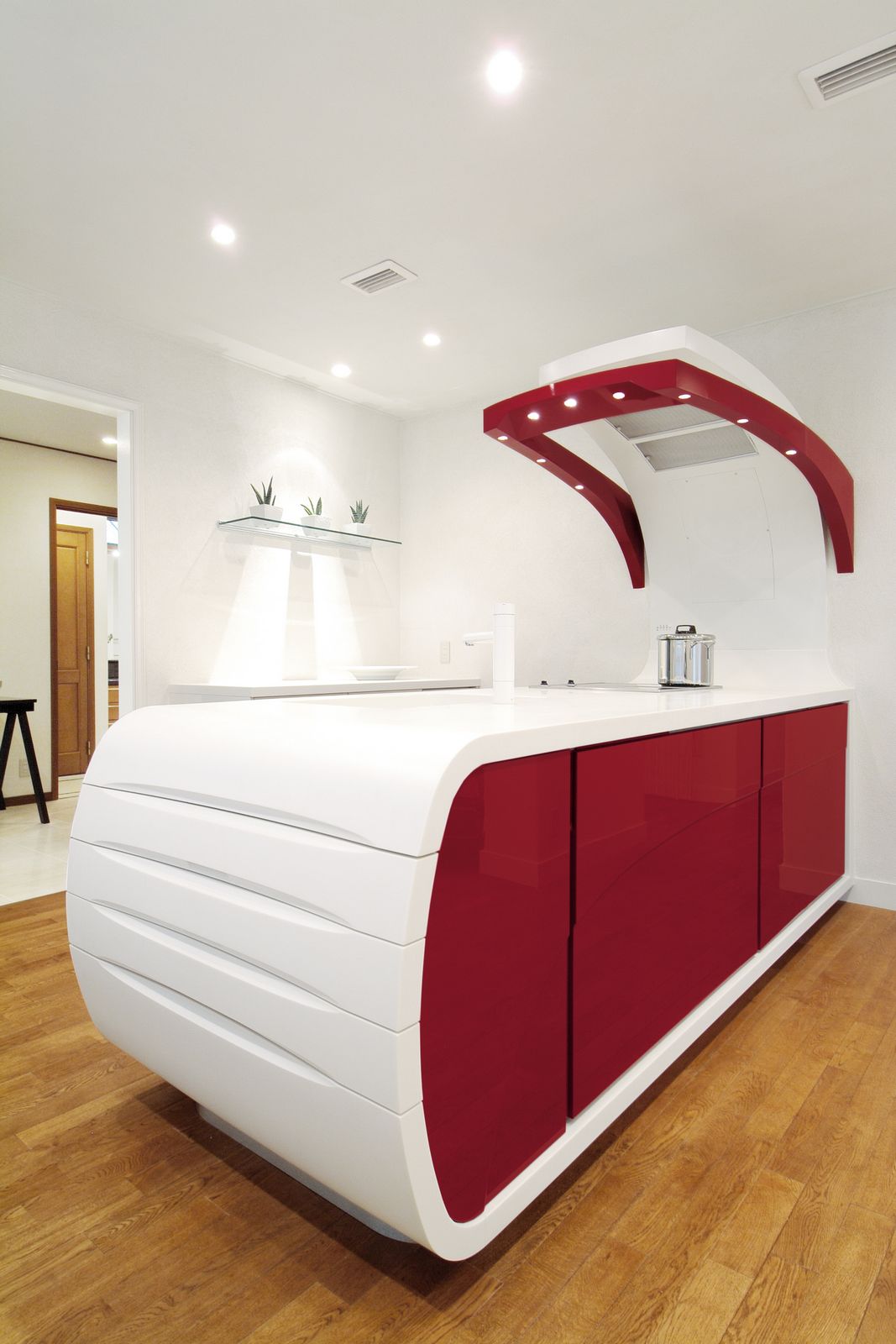 An extremely compact, functional and elegant kitchen unit to be fitted in top-level housing units located in brand-new residential districts nestled in Japanese city hinterlands.
Giugiaro Design presented a "peninsula-shaped" kitchen unit geared formally towards formal yet daring combinations, giving breath – as requested – to a "surrounding space protagonist" and setting the pace for unconventional solutions.
Just over 2.5 meters in length, the peninsula kitchen unit (with wall worktops) comprises a sink, a cooking surface, an oven and a dishwasher. Creating a dramatic contour to the two-winged cooker hood is an arched canopy; fitted therein is a quiet, variable-speed internal blower, whilst installed externally, are built-in spotlights for bright cooktop illumination.
Carved out at the top of the unit are three curved-frontal drawers: easing grip and smooth handling are the "claws" set in place of run-of-the-mill handles. The shutters under the worktop, in a lighter shade of pale, are bordeaux in color with section-molding echoing the cooker hood imprinted contour.