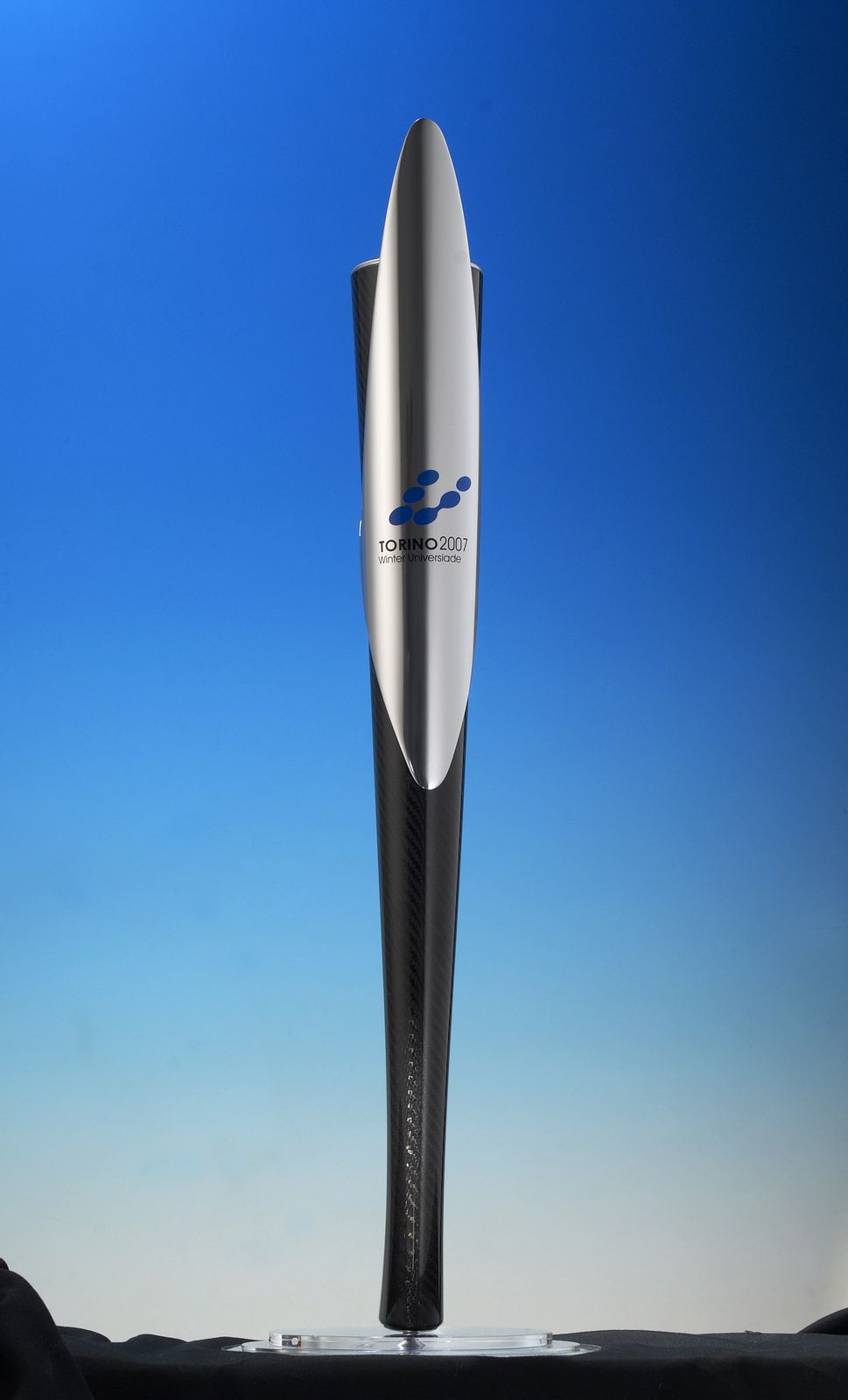 The design of the Olympic Torch for the Torino 2007 XXIII Winter Universiade, assigned to Giugiaro Design by the FISU.
The Torch, very light and easy to handle, features a slender, carbon-fibre shaft with a movement that flows out of the section of the base for improved grip.
At the top, a curved wrap-around aluminium element, like the hilt of a sword, extends beyond the burner, with a dynamic effect, protecting the flame.
The logo stands out on the front of the torch to point out the values of University sport: utopia, joy, passion, courage in facing up to challenges but also commitment, knowledge, technical and technological expertise.