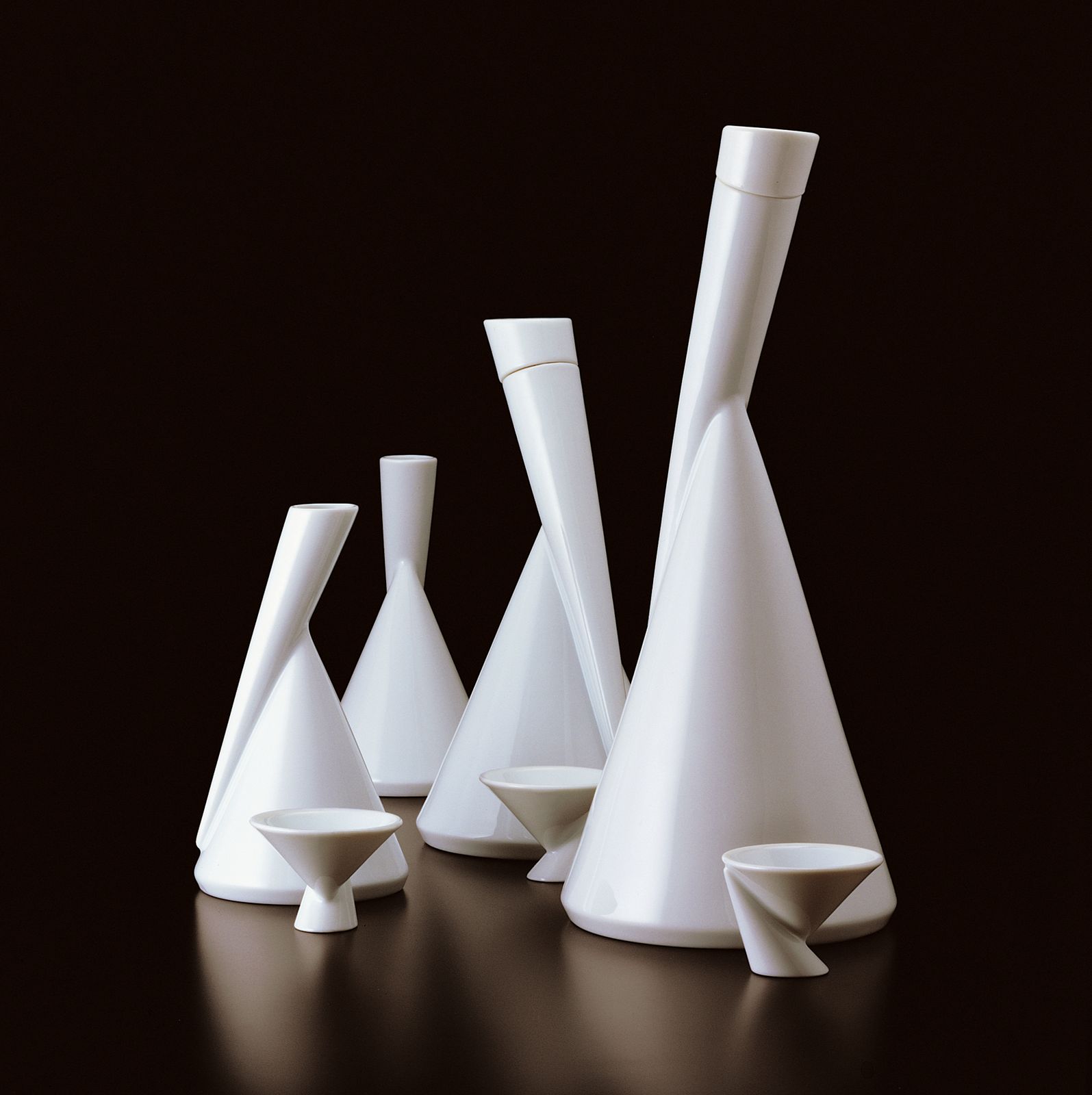 This amazing project – the design of a sakè bottle – has set the seal on Giorgetto Giugiaro's 30-year liaison with Japan.
After all, sake is the quintessence of Japanese tradition.
The shape given to very refined white ceramic bottle is born of the reciprocal penetration of two different-shaped cones: the body cone I broader, while the neck is pointed and turned upside down.
The job of actually making the shape materialize entailed a number of technical problems. It was only thanks to the single mindedness of the firm's owner, Seiichiro Uehara, and the expertise of the craft workshops commissioned to do it, that serial reproduction has been made possible.