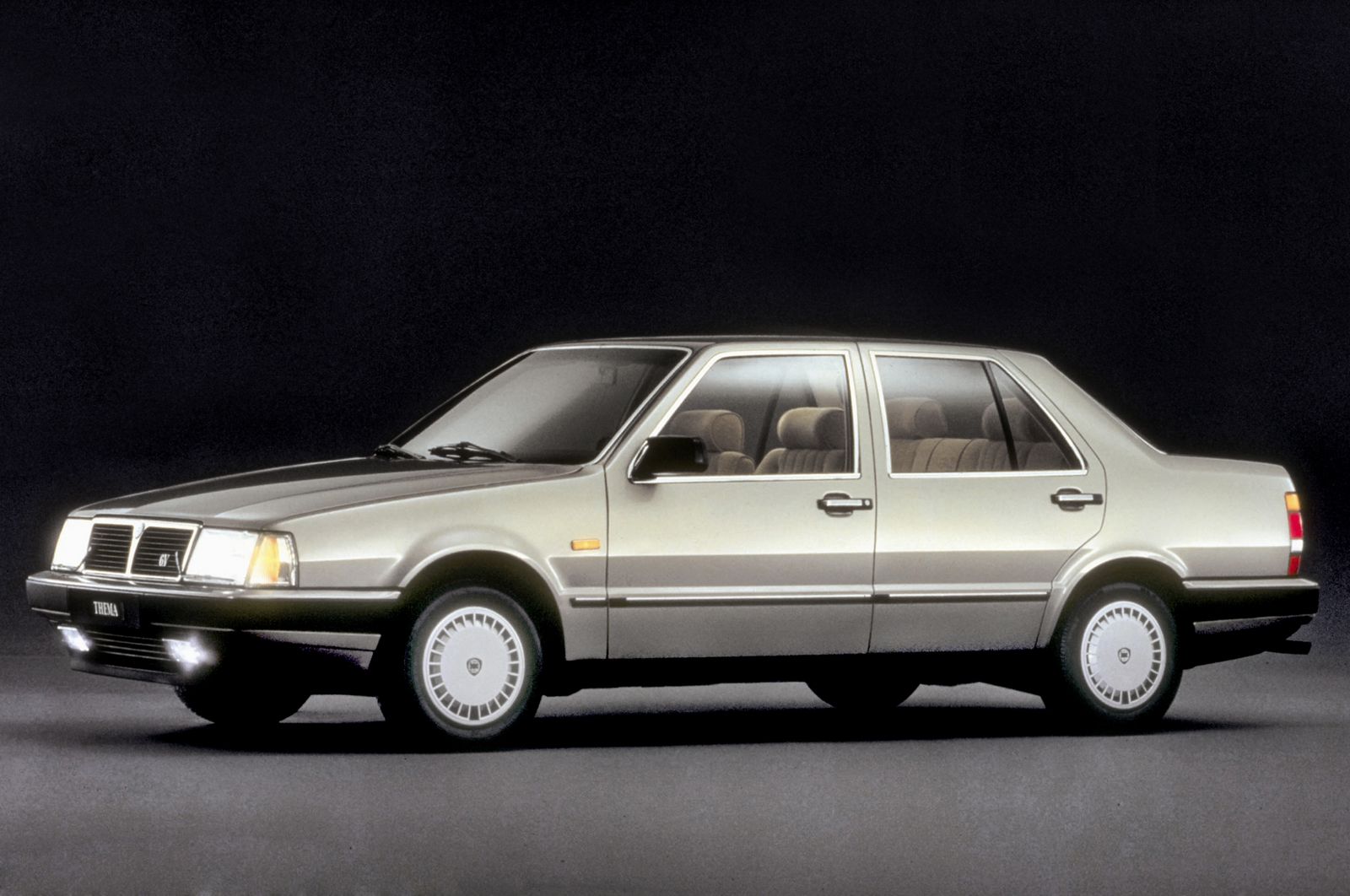 Presented a few months after Saab 9000, Thema is the original matrix of the project "Type 4", the first great European joint-venture among Lancia, Saab, Fiat and Alfa Romeo.
Classical, elegant, important but not revolutionary: That's the way Lancia Thema has to be.
Stylistics research begins in the end of 1978, and goes on for three years with the creation of three tridimentional models in scale 1:1. The statement, approved by Lancia management, is the one of a three box with three lights.
The great shape balance typical of this car, and the motorisations (there will be a version with a Ferrari engine) are very successful, Lancia becomes a prestigious brand and Thema is going to be a Status Symbol of the 80's.