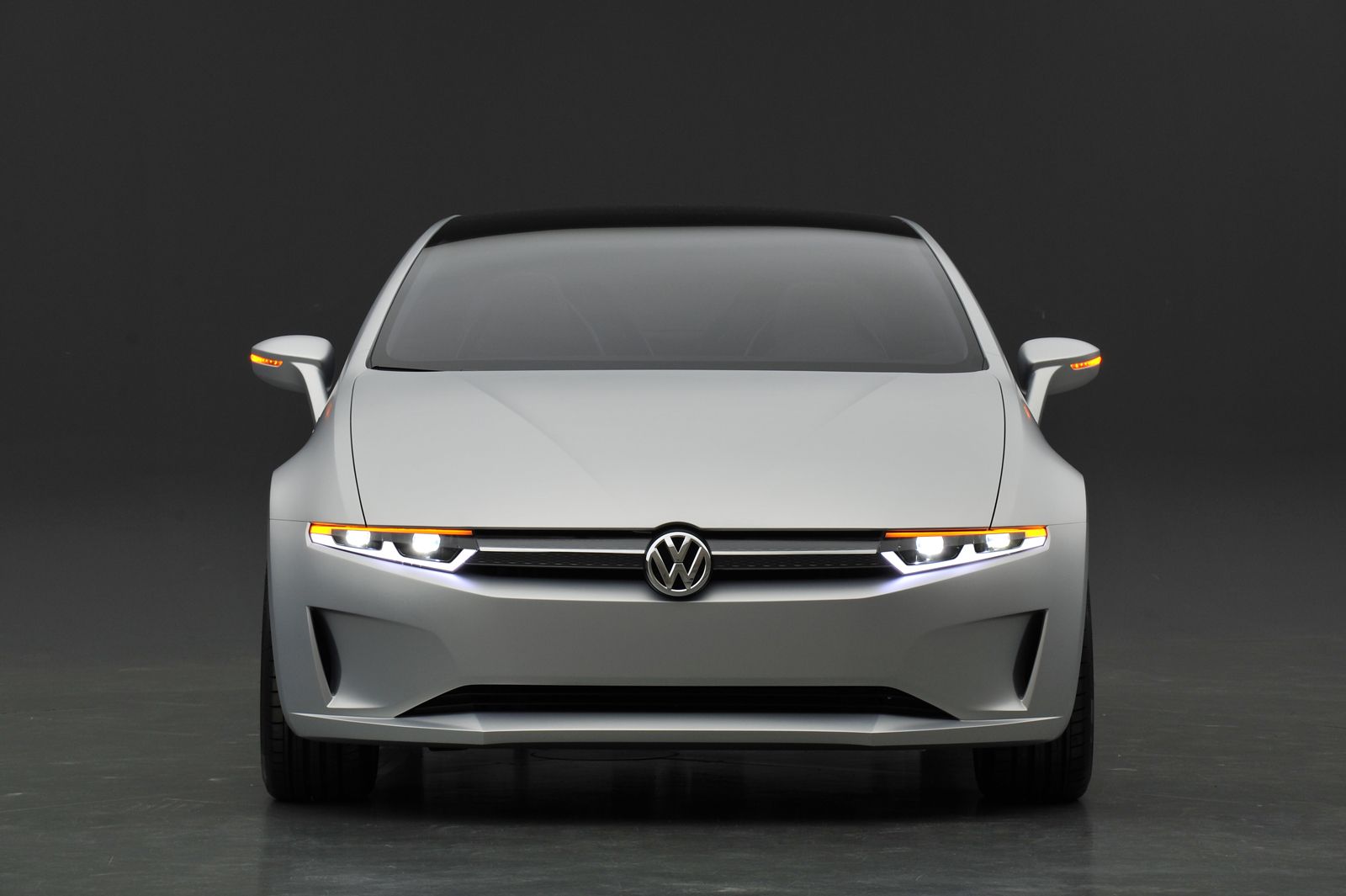 The coupe of the future for the A0 segment. Strong heart and a gentle soul, just like the italian comics hero it's named after: Tex Willer. It marks the debut of Italdesign Giugiaro within the VW Group.
"We conducted a research study imagining the Volkswagens of the upcoming future, cars for the most part designed for the city with our highly personal interpretation, for our debut within the Group. Tex is our interpretation of tomorrow's sporty Volkswagen", Giorgetto Giugiaro.
Go! and Tex have a least common denominator labelled Volkswagen. These platform proposals, developed by Volkswagen, show the future potential of the modular transverse architecture (MQB= Modularer Quer-Baukasten). In the future this architecture will indeed be able to house an electrical plug-in system, a hybrid system, a classical internal combustion engine powered by petrol, diesel, LPG, CNG and even hydrogen fuel cells without distinction.
The Tex is fitted out with the hybrid plug-in system called Twïn Drive conceived and developed by Volkswagen. The Twïn Drive couples a 1.4-litre turbo internal combustion engine with a battery-powered 85 kW peak electrical system capable of developing 400 Nm when used combined together. It has front-wheel drive with a 7-gear Direct Shift gearbox with gearshifting on the steering wheel.
Its performance is that of a pure sports car. The Tex is able to reach 100 km/h from a standstill in about 6 seconds, and reach a top speed of 220 km/h. However, in this case sportiness and eco-friendliness are not worlds apart.
The Tex is able to cover approximately 35 km in the totally electric mode, mostly enough for getting around during the day.