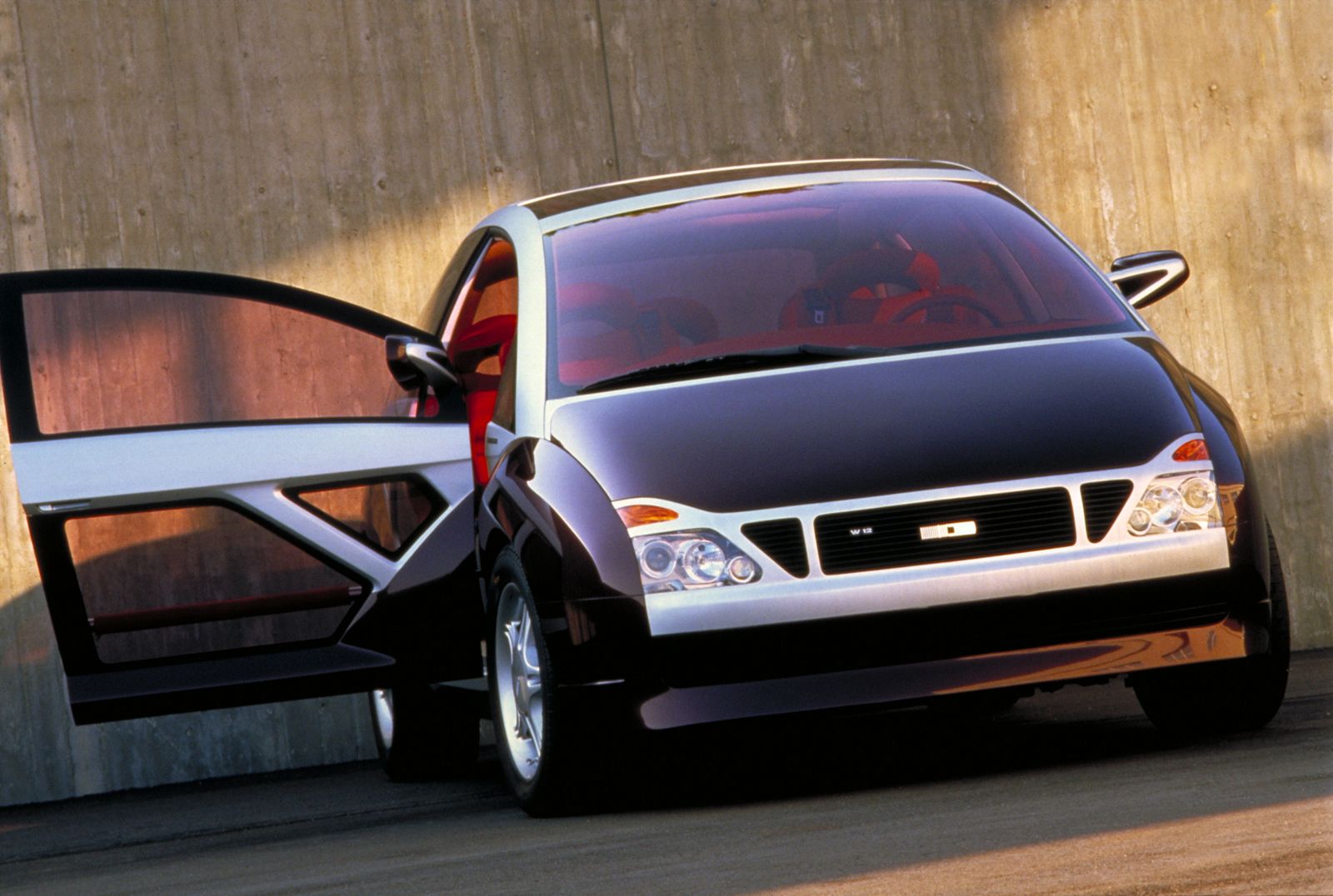 Structura: the body was conceived as a skin of metal coating leaving room for the lattice of the chassis.
Structura was a prototype produced to celebrate the 30th anniversary of Italdesign Giugiaro.
Structura transcended design to emphasise the architectural form, the design and technological aspect of what is not normally seen in a car. The doors were side hinged without any central pillar between them. The rear door only opened if the front door had already been opened to ensure a high level of protection, for example with children on board.
The windows were fixed because Structura was designed with a view to the future, to new methods of communication with the outside world and also to the telematic toll payment systems that would be introduced in years to come (the Telepass system was introduced experimentally in Italy to mark the football World Cup of 1990).
The seats were positioned and produced so that it was possible to get into the car easily. This was facilitated by a completely flat floor that improved entry and exit while also making for optimal passenger room. The flat floorplan made it possible to produce a false bottom between the surface supporting the feet and the actual floorplan that could be used to contain various types of electronic equipment.
The Structura was fitted with a 5600 cc, 420 hp W12 engine.
The Structura was the official car for Turin Candidate City for the 2006 Winter Olympic Games.