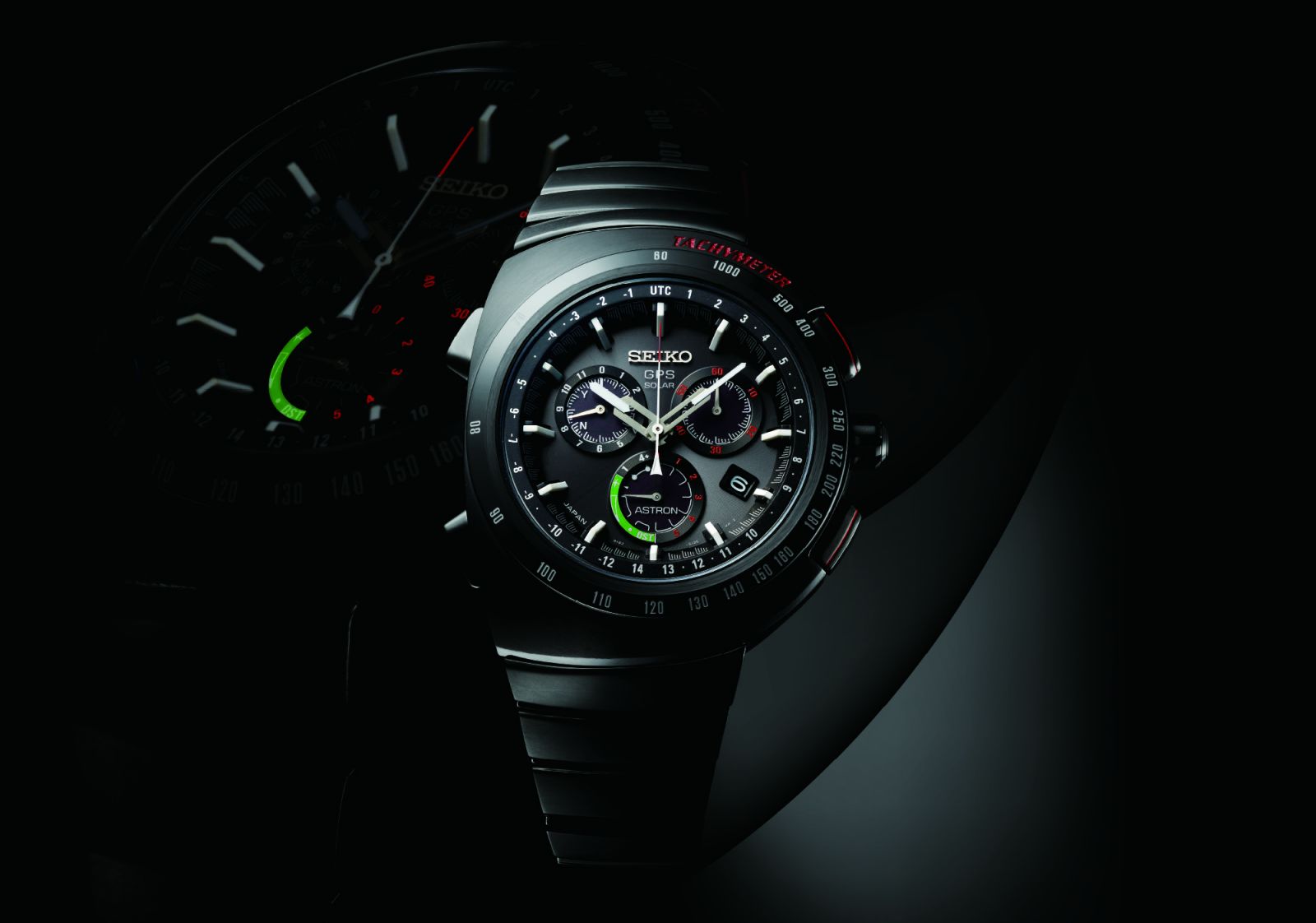 A new Astron GPS Solar watch that combines Seiko's GPS Solar technology and the style of Giugiaro Design
Giugiaro Design and Seiko announce a new Seiko Astron GPS Solar wirstwatch.
The watch incorporates the remarkable Astron 8X82 chronograph caliber and combines the extraordinary performance of Seiko's GPS Solar technology with the outstanding and greatly admired Giugiaro Design concept that first saw the light of day in 1983 when Seiko's quartz chronograph was at the cutting edge of watch tech- nology, just as Astron is today. It is offered in a limited edition of 3,000 and will be available in July 2017 at leading Seiko retail outlets in selected markets worldwide.
Astron caliber 8X82 is a chronograph that measures elapsed time up to 6 hours and offers the astounding precision of one second every one hundred thousand years. In addition and, like all Astron calibers, it delivers the ability to adjust to your local time, anywhere in the world, at the touch of a button and using just the power of light. The case and bracelet are made of titanium with a super-hard black coating that is resistant to scratches and which will preserve the sleek beauty of the watch for as long as it is worn. Durability and legibility are also assured by the super-clear coating on the sapphire crystal.