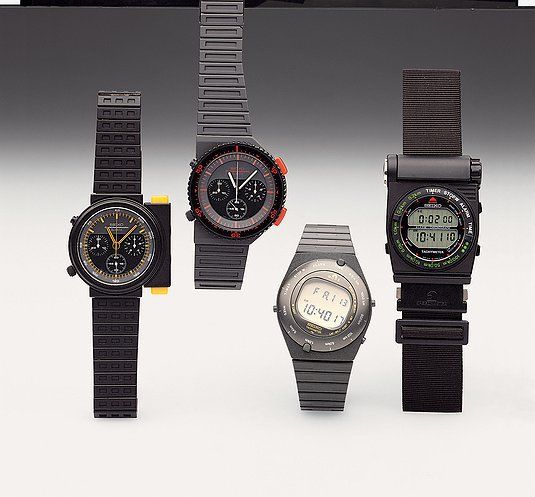 Japanese technology and Italian design for a watch designed for motor cyclists and motorists.
Models in the Speedmaster series share the same sporting attributes aimed at an audience of young motorcyclists and motorists.
The watches in the set display many distinguishing features: these include an adjustable strap to convert the watch into a professional instrument that can be fitted on bicycle handlebars or steering wheel spokes, casing offset in relation to the strap to ensure it does not interfere with shirt or jacket cuffs, angled face on the digital version to ensure the watch can be read while driving without having to turn the wrist.
Trivia
Sigourney Weaver wore a Seiko Speedmaster in the science fiction film Aliens (James Cameron, 1986), repainted silver for the occasion.