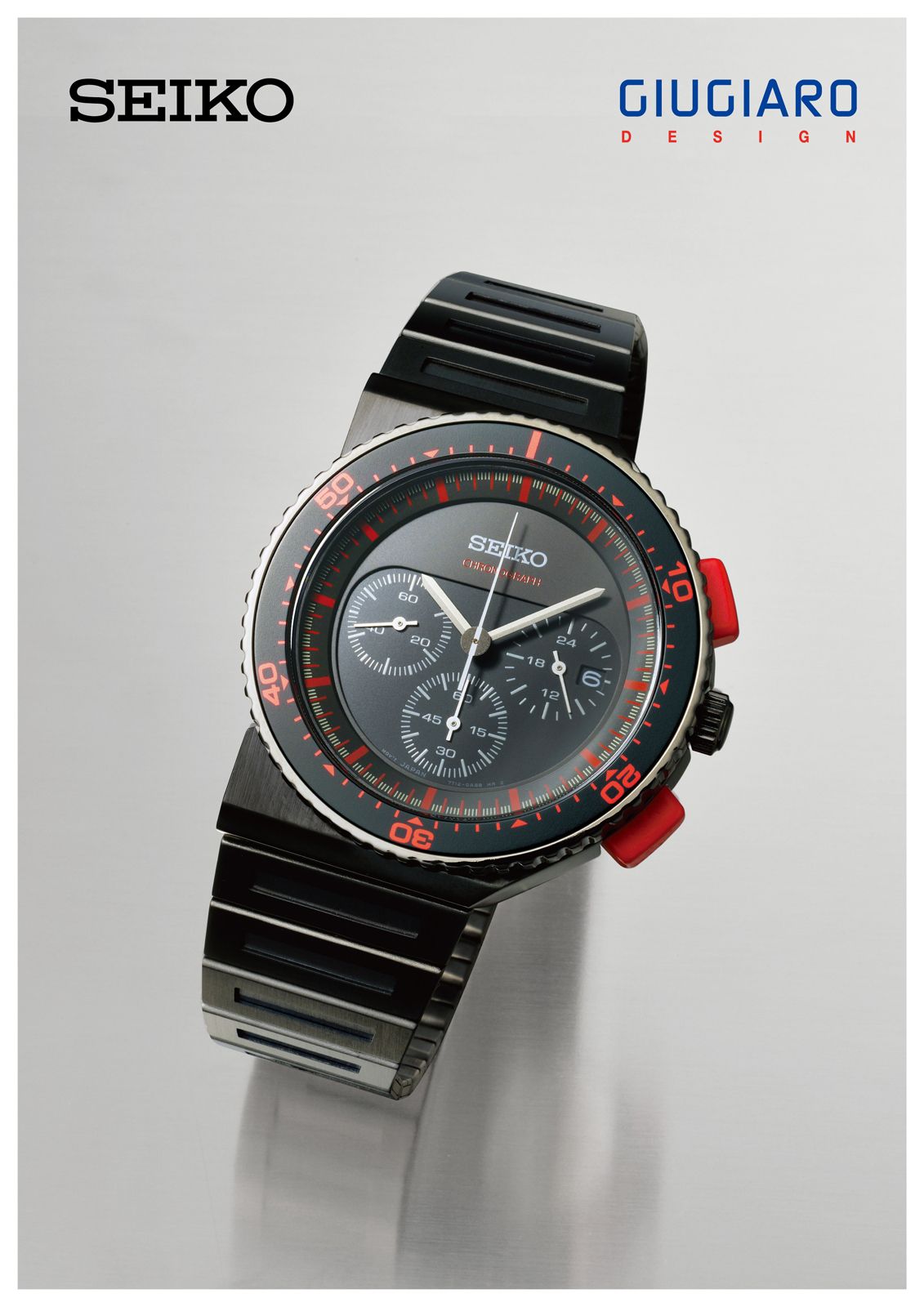 To celebrate the 30th anniversary of the iconic watch designed by Giorgetto Giugiaro, Seiko launches a special edition of the Speedmaster.
In the early 80s Seiko asked Giorgetto Giugiaro to imagine a collection of new watches for young motorcyclists and car drivers.
Starting from ergonomics, the starting point of every Giugiaro Design's project, Giugiaro designed a collection of four different models with distinguishing features: an adjustable strap to convert the watch into a professional instrument that can be fitted on bicycle handlebars or steering wheel spokes, casing offset in relation to the strap to ensure it does not interfere with shirt or jacket cuffs, angled face on the digital version to ensure the watch can be read while driving without having to turn the wrist.
To celebrate the collection's 30th anniversary, Seiko launches a new edition of the Speedmaster.
Trivia
The Seiko Speedmaster was a success; because of its peculiar shapes, director James Cameron wanted the watch to appear in his world known sci-fi movie Aliens (1986). The main character of the movie, Sigourney Weaver is wearing it. For the occasion the Speedmaster was painted in silver.