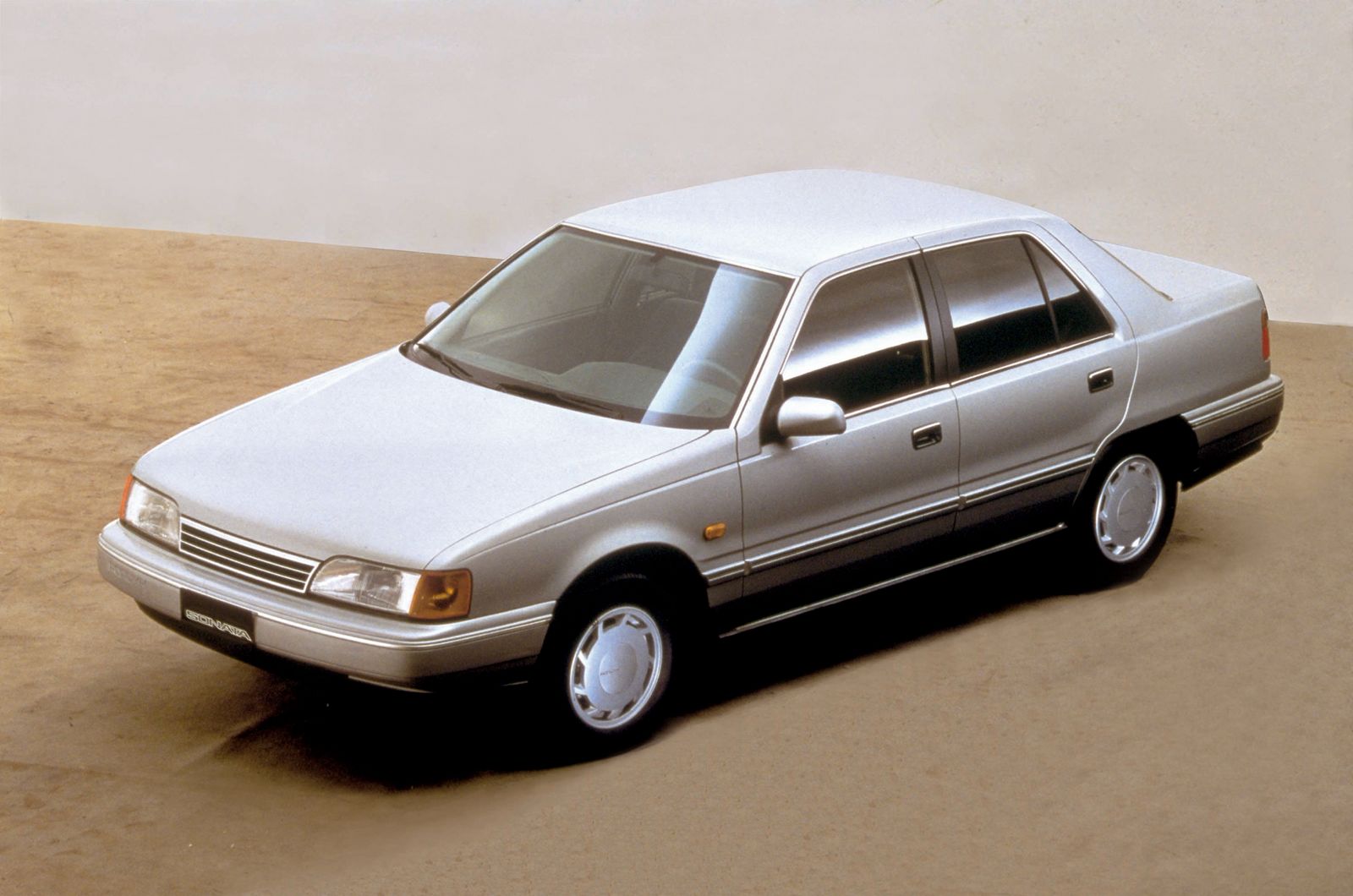 Hyundai commissioned this saloon with its uncluttered lines to complement its range of cars designed for export.
Italdesign continued its collaboration with the Korean manufacturer, which began back in 1970. With the Sonata, Hyundai's aim was to create a medium-high range three-box saloon designed mainly for export.
The bonnet envelops the grille and light clusters and blends into the bumpers to give the Sonata a well-proportioned and sinuous look. The flush connection between the doors guarantees good aerodynamics, as does the choice of concealing the windscreen wipers beneath the bonnet line.