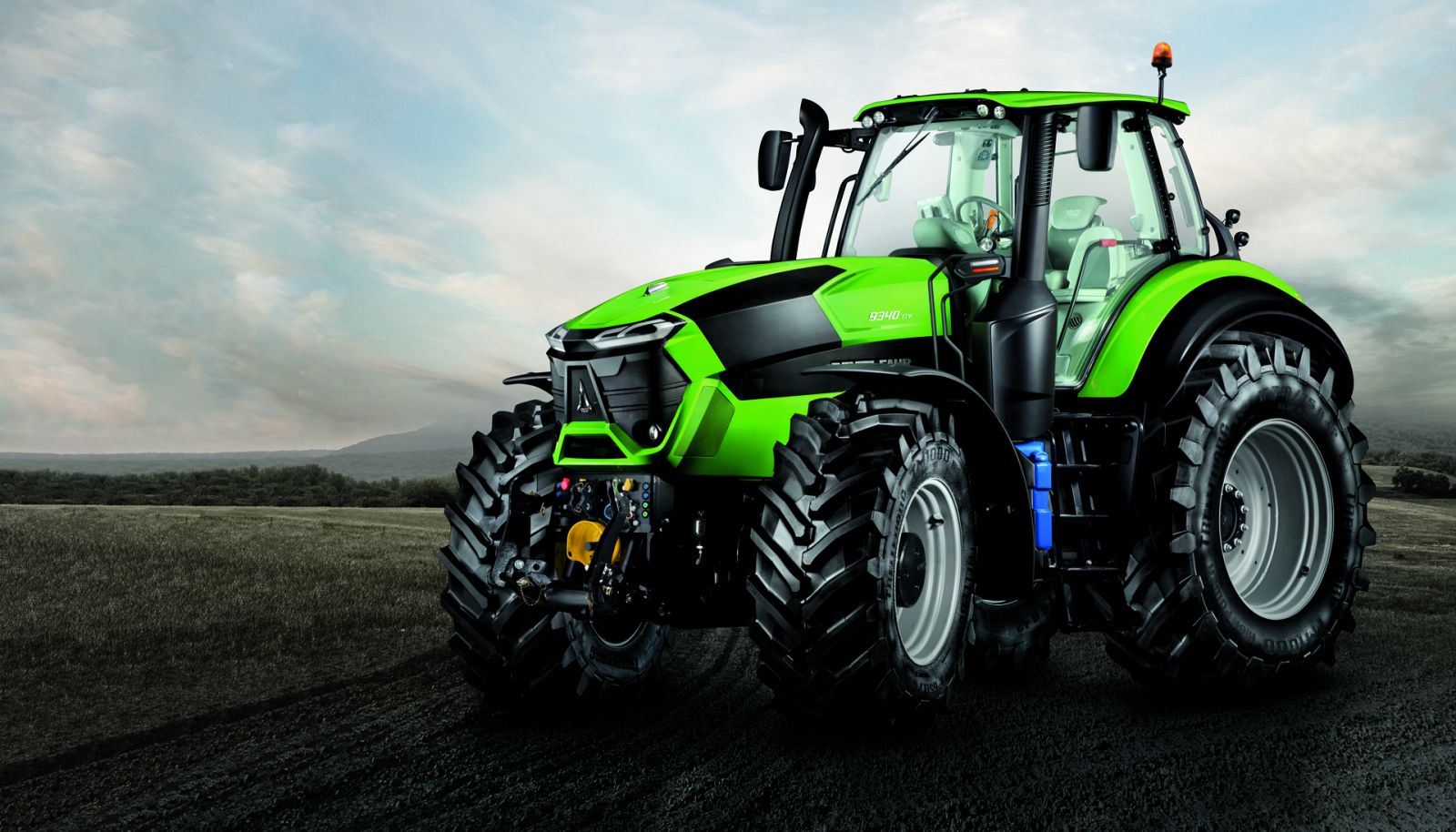 Clear and decisive lines, high quality materials, ergonomic: the hall mark of the latest DEUTZ-FAHR tractors, by Giugiaro Design
Offering operator comfort, fuel efficiency and low operating costs, these tractors also benefit from a style which has been developed and refined in collaboration with Giugiaro Design.
DEUTZ-FAHR's moves into the high power zone with the introduction of the new 9 Series tractors which comprise four models from 270hp to 340 hp and employ TTV continuously variable transmissions. Their clear and decisive lines for the hood, their distinctive cab and generous use of high quality materials results in an aggressive yet user friendly design which has become the hall mark of the latest DEUTZ-FAHR tractor developments.