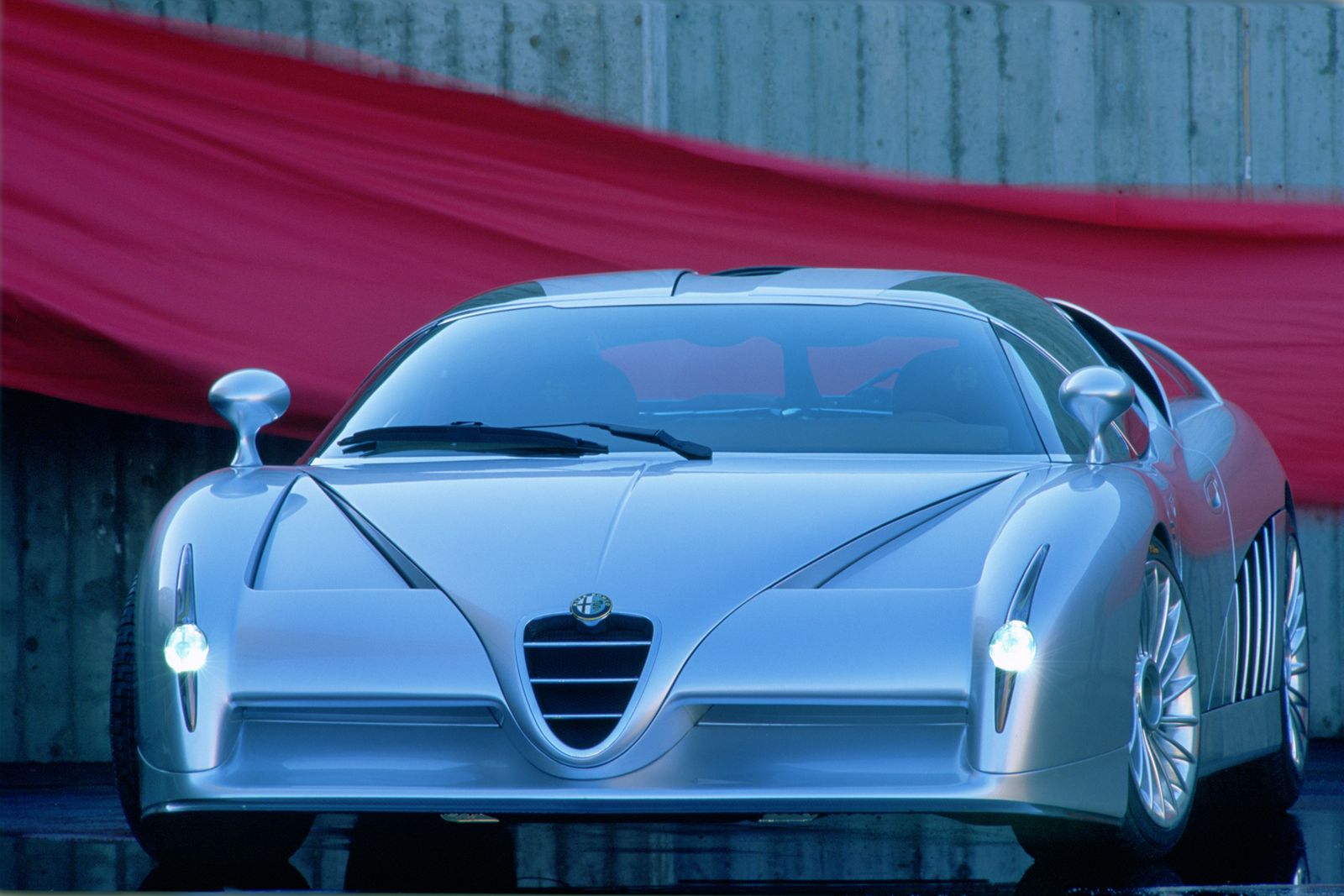 A racing Alfa ready to be driven on city streets.
The Scighera, "mist" in Milanese dialect was a 1997 homage to Alfa's glory and reputation on the track .
The bonnet arose directly from the grille shield and the extreme shape incorporated a spoiler derived from Formula 1 cars, emphasised by the brand-new 'clown-eyed' headlight motif.
The windscreen took its inspiration from cars of the 1950s and 1960s, with a chassis extending at the side without, however, affecting access to the car.
The window is lifted using a gull wing mechanism and can be removed for conversion to an open-topped car. The large bonnet and wing is in one piece and opens in two movements: the first allows refuelling while the second allows access to the engine. The bonnet incorporates a window that allows a glimpse of the power unit.
The Scighera is fitted with a 3000 cc, 400 hp mid-longitudinal Alfa Romeo biturbo V6 engine and comes with permanent four-wheel drive.