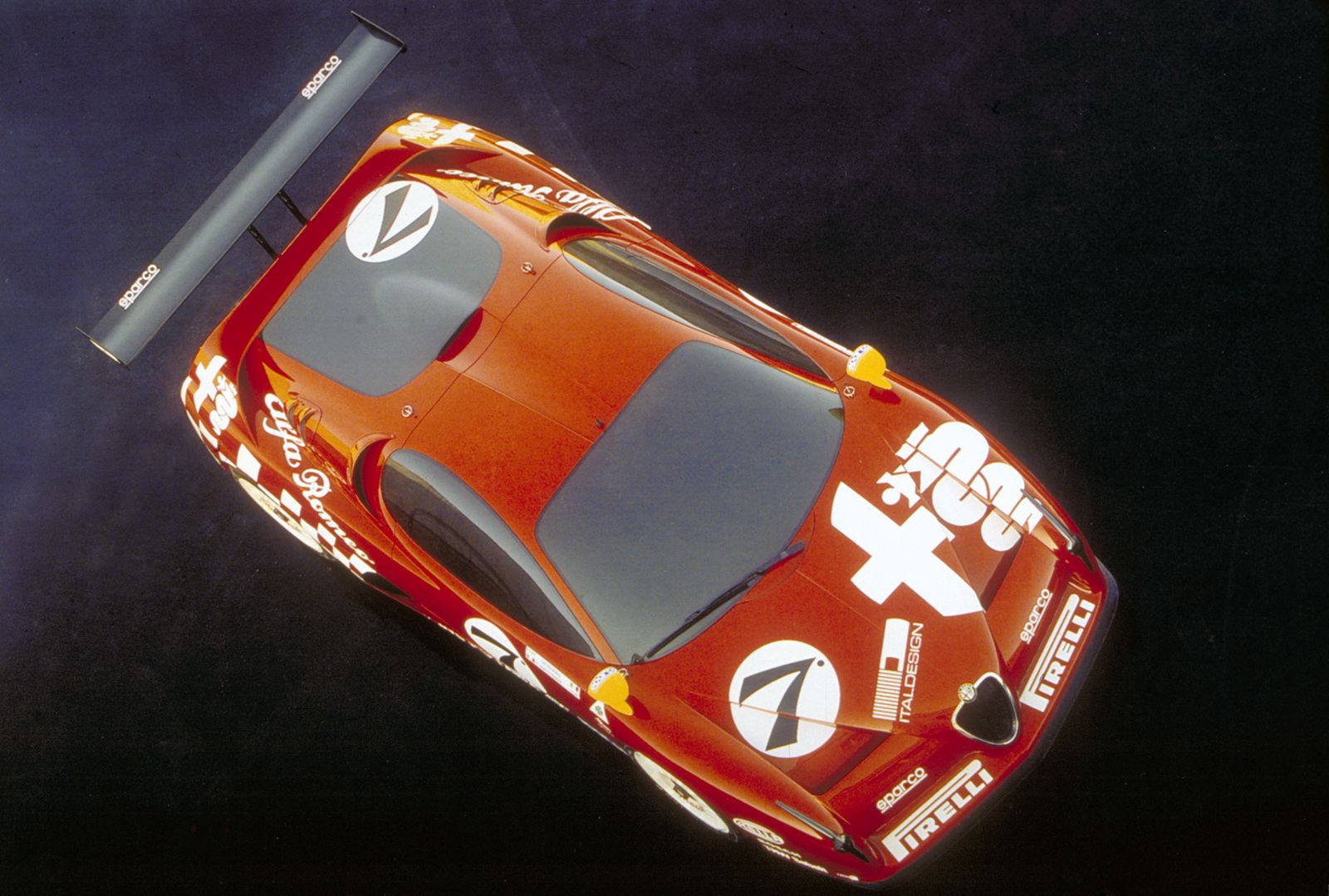 The sporting nature of the Scighera taken to extremes in a version designed for endurance races.
The Scighera GT introduced at the Geneva International motor show of 1997 alongside the road version displayed certain substantial differences despite its unchanged design.
The front-end in this case was produced in a single piece incorporating the grille, wings and bonnet: made out of carbon fibre instead of aluminium, it could be completely removed and was hinged to the sides.
The doors open in conventional manner but the windows are fixed. The side line reveals large air intakes near the central engine, a 3000 cc, 400 hp Alfa Romeo biturbo V6 unit.
The rear is also made out of carbon fibre and emphasised by a monoplane spoiler fitted centrally at the end of the tail.