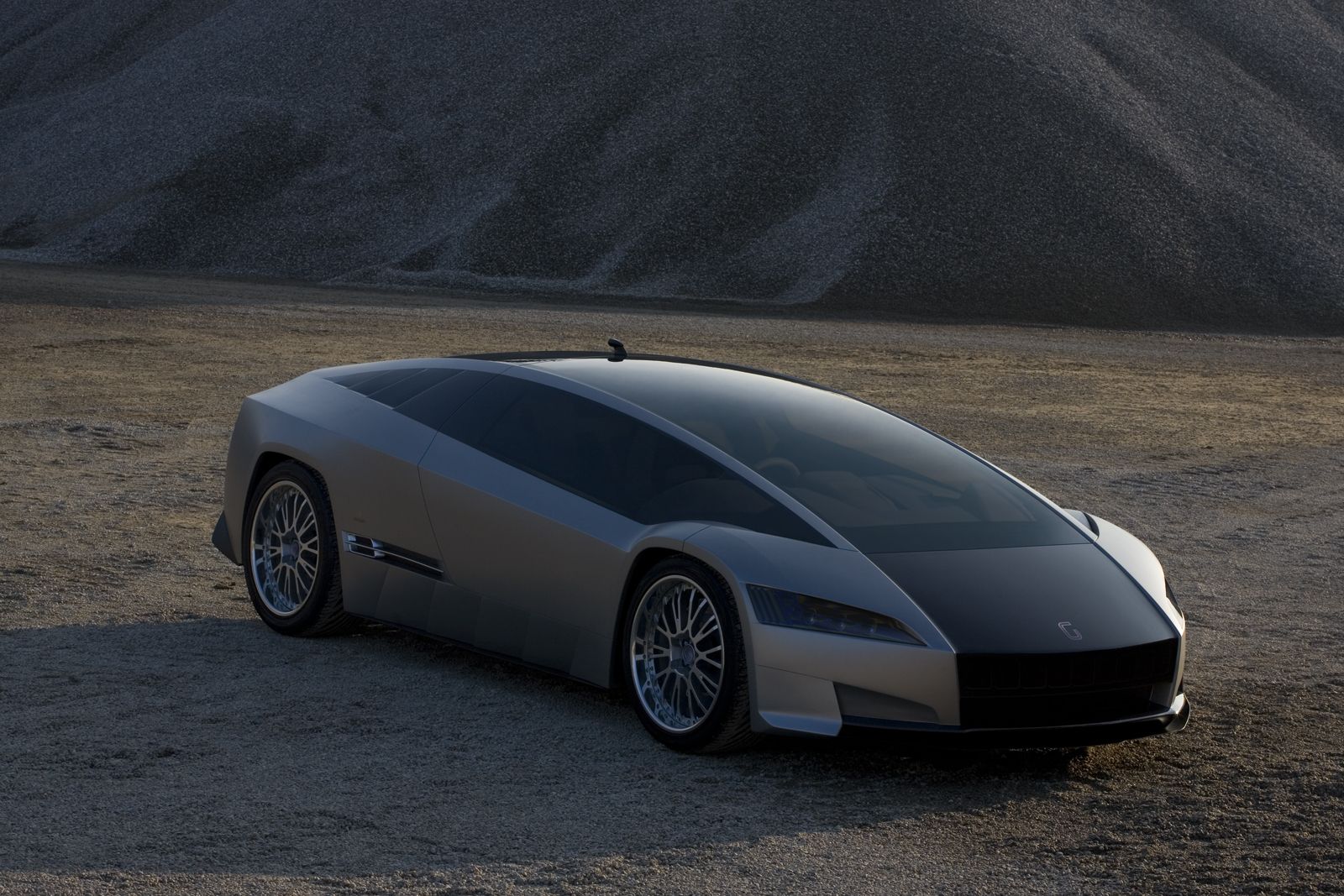 Premiered at the 2008 Geneva International Motor Show, The "Quaranta" project is a concept car designed to celebrate Italdesign Giugiaro's fortieth anniversary.
Despite its flat, highly compact shape, the Quaranta features a single-volume shape, characterized by a continuous body line stretching from its clipped nose to the tail that exploits the almost horizontal rake of the windscreen, as a hommage to the 1968 Bizzarrini Manta which, at that time, represented a major breakthrough in styling.
Access to the cabin is "step-in" via an upper door incorporating the side ones. At the touch of an electric on/off button, the door opens upward in a downwind direction, regulated by proximity sensors. The door is hinged to the hood pillar and is aligned with a second upper rear door, for access to the engine compartment and boot.
The roof houses the array of solar panels, necessary to power the electric battery, in the space between the two doors. Along with the other solar panels positioned on the front end, these create a central opaque strip, a distinctive signature of the model, thanks to the interplay of light with the bright paint of the bodywork. The solar panels can generate a power of up to 250 W, sufficient for the functioning of the cockpit conditioning system and for recharging the electric battery.