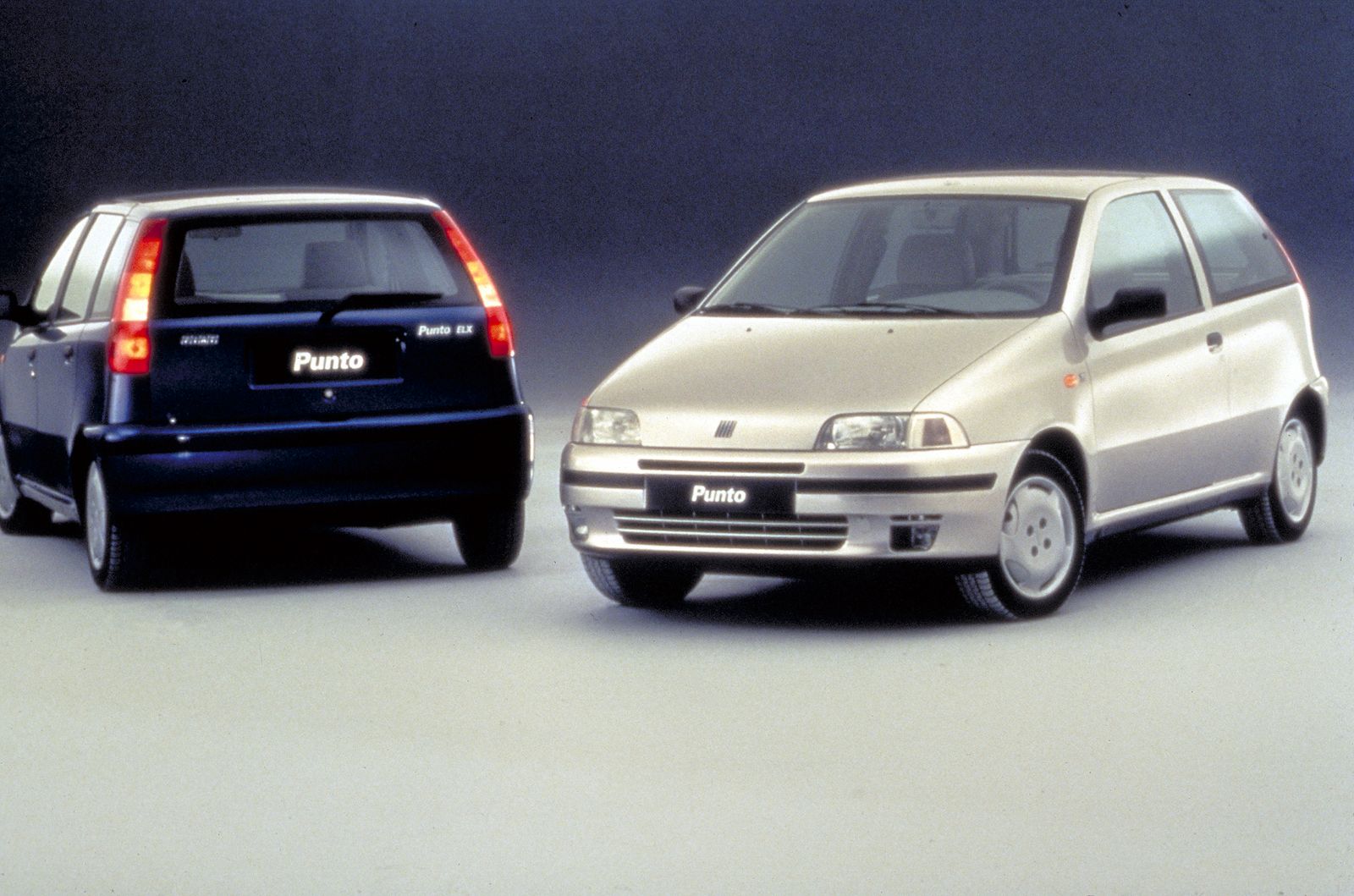 Car of the year 1995, after the Panda and the Uno another prestigious feather in the cap for FIAT, which has won a rightful place in the prestigious series of models that have gone down in European motoring history. Compasso d'Oro and Goldene Lenkrad in 1995.
The Punto was immediately innovative in terms of its rounded lines and certain brand-new selections, such as the decision to extend the tail lights vertically onto the rear pillars.
It took the form of a hatchback with MPV tendencies due to its benefits in terms of visibility and mechanical component configuration, with a profile between bonnet, windscreen and rear mirror delineated to meet the most stringent aerodynamic requirements.
The Punto took its inspiration from a pure and natural shape such as that of the oval and its lines are decidedly clean-cut and simple. The bumpers are integrated into the shape and the front and rear light clusters are designed on the surface.
This car marked a milestone in FIAT history and Giugiaro was to be responsible for designing both the 2003 restyling and the Grande Punto in 2005.