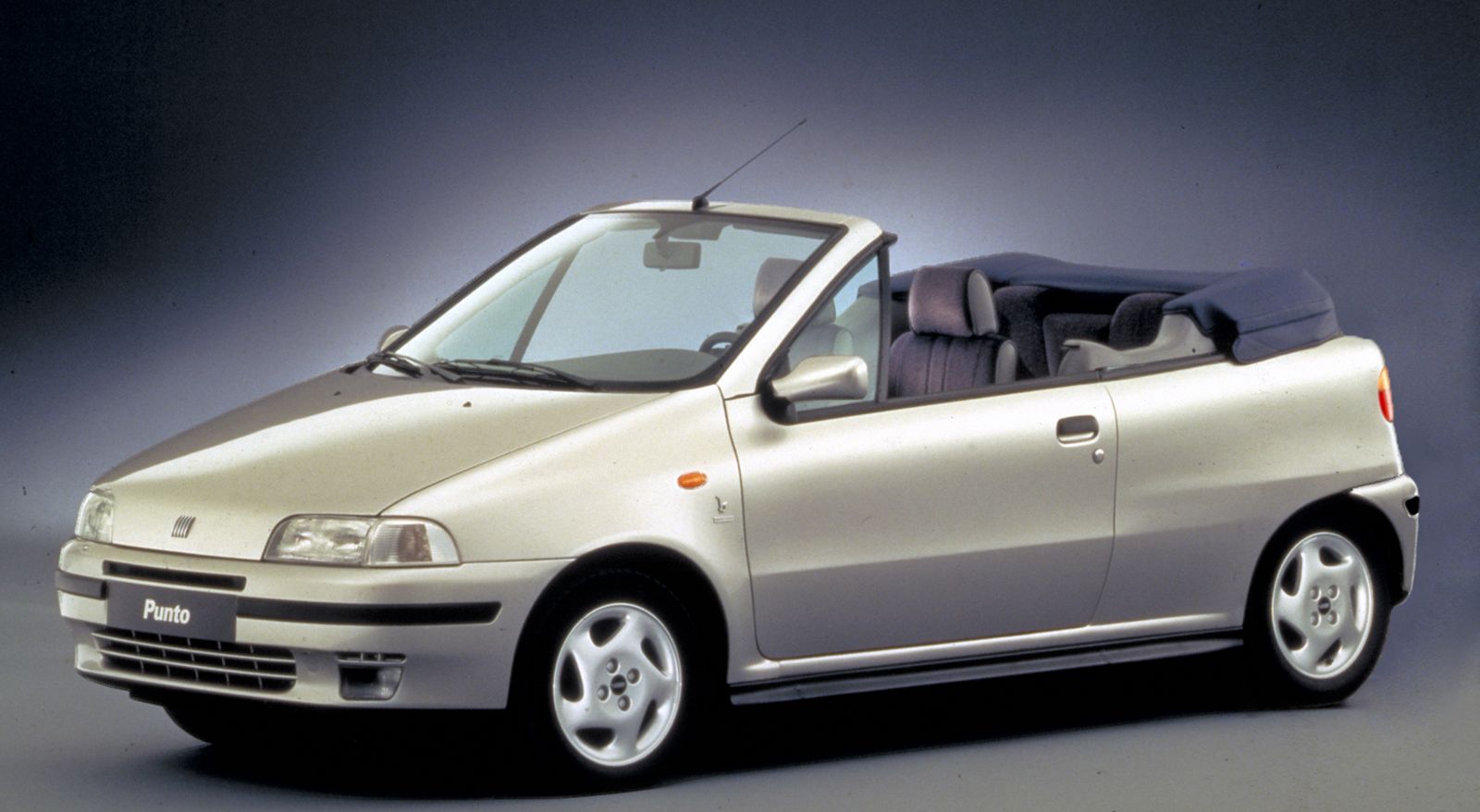 An open-topped version of the Punto saloon that came out the same year.
The design of the Cabrio kept the exterior features of the saloon while maintaining a generous level of passenger room that was unusual for a convertible.
The hood was made out of three-layer canvas and fully removable and replaceable.
It was lowered manually until concealed in a compartment between the rear seats and luggage compartment. Considerable effort was put into making the windscreen pillars part of a robust structure that acted as a roll-bar.