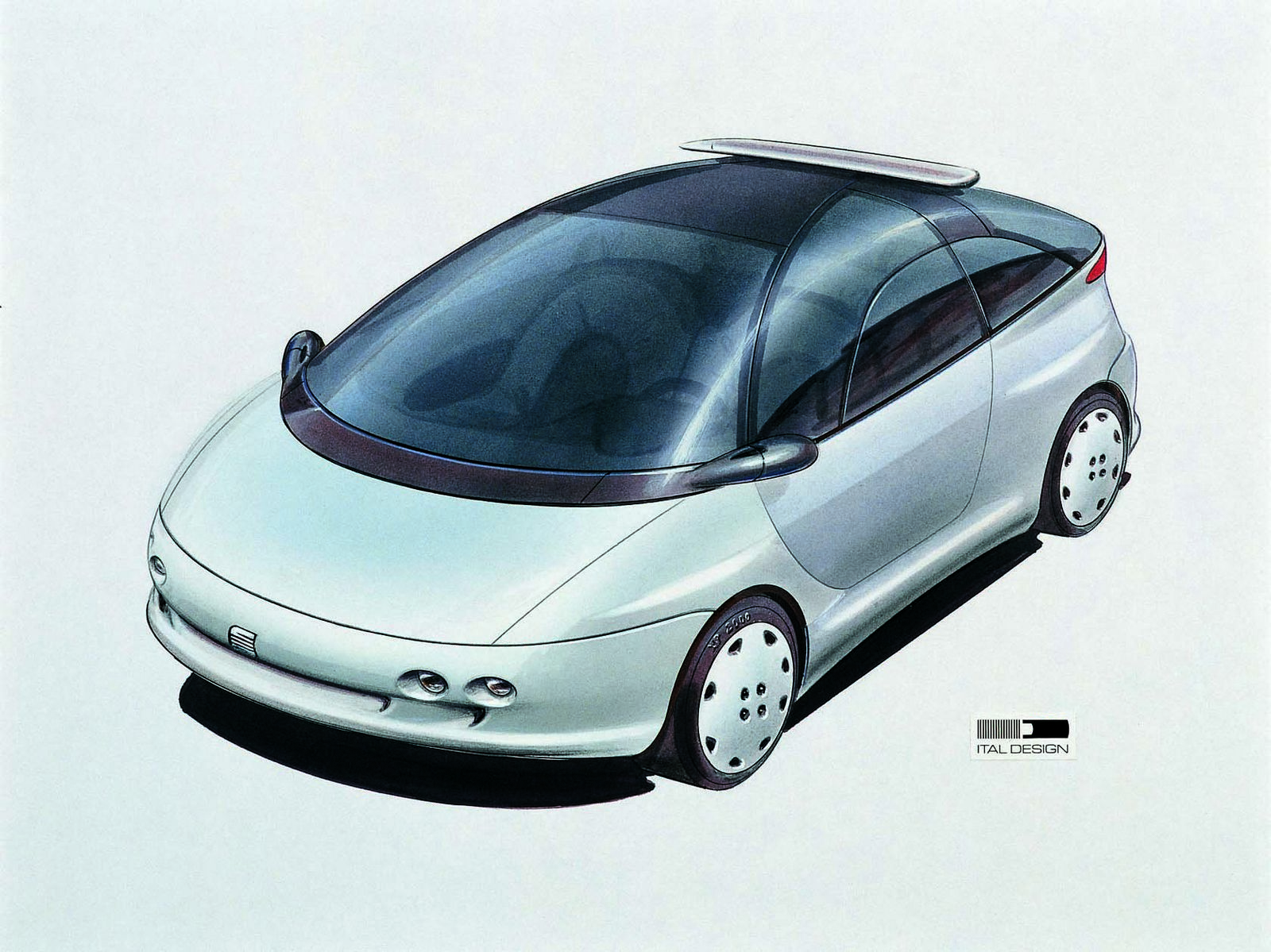 Compact, aerodynamic, MPV-like: this car, developed with Seat, heralded certain motifs of the future segment C car that would give rise to the new Ibiza.
With a Cd of just 0.25 and dimensions contained within 4 metres, the Proto C continued the formal reworking of the package concept typical of the Proto T and TL prototypes. The blend between hatchback and MPV is very evident from the side view: the bonnet, rear window and roof form one continuous shape.
Extensive glazed areas ensure plenty of light inside and adopt a solution that often crops up in research prototypes by Giugiaro: the side windows are split into two parts, fixed at the top and sliding at the bottom, to lighten the window mechanism as much as possible.
The roof, also in glass, is grooved by a longitudinal steel band that is connected to the tailgate and houses a spoiler.
At the front, a conventional bumper was abandoned in favour of a soft nose. The interestingly-designed side mirrors contain two air intakes that make it easier to clean the mirror.