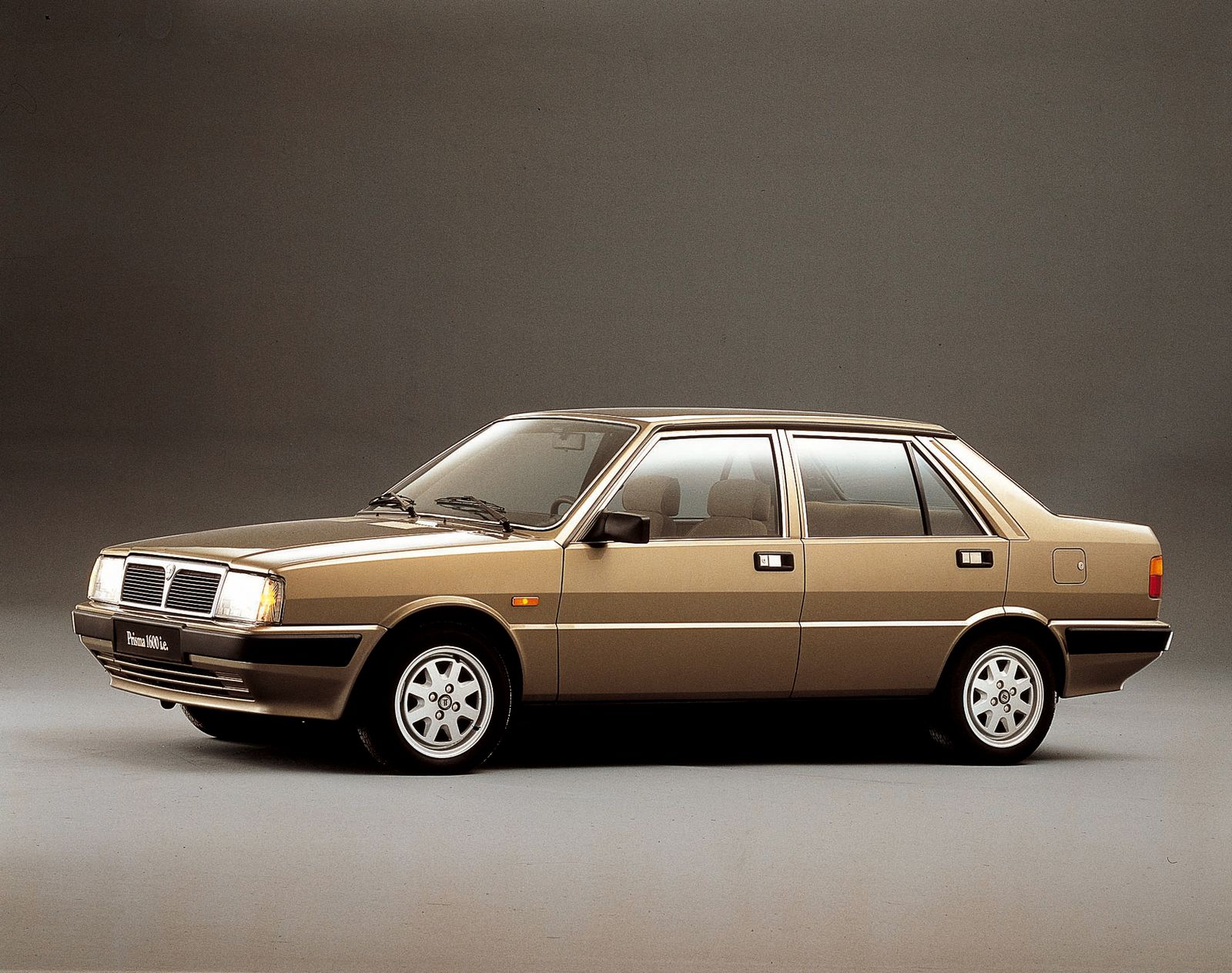 A derivation of Delta (created in 1981), Prisma is Lancia three box sedan designed in 1982 that will become one of the most produced Lancia in the history.
Almost unique in car history, Prisma is a three box derivation of a two boxes, but despite this it has a winning and particular image, becoming very successful on the car market.
It was contemporary born to Lancia Thema that will be produced only two years later. Prisma has Delta pillar, doors, hood, mudguard, roof and windscreen. The rear is completely different.
Prisma is an elegant sedan, perfectly designed and with flawless proportions.