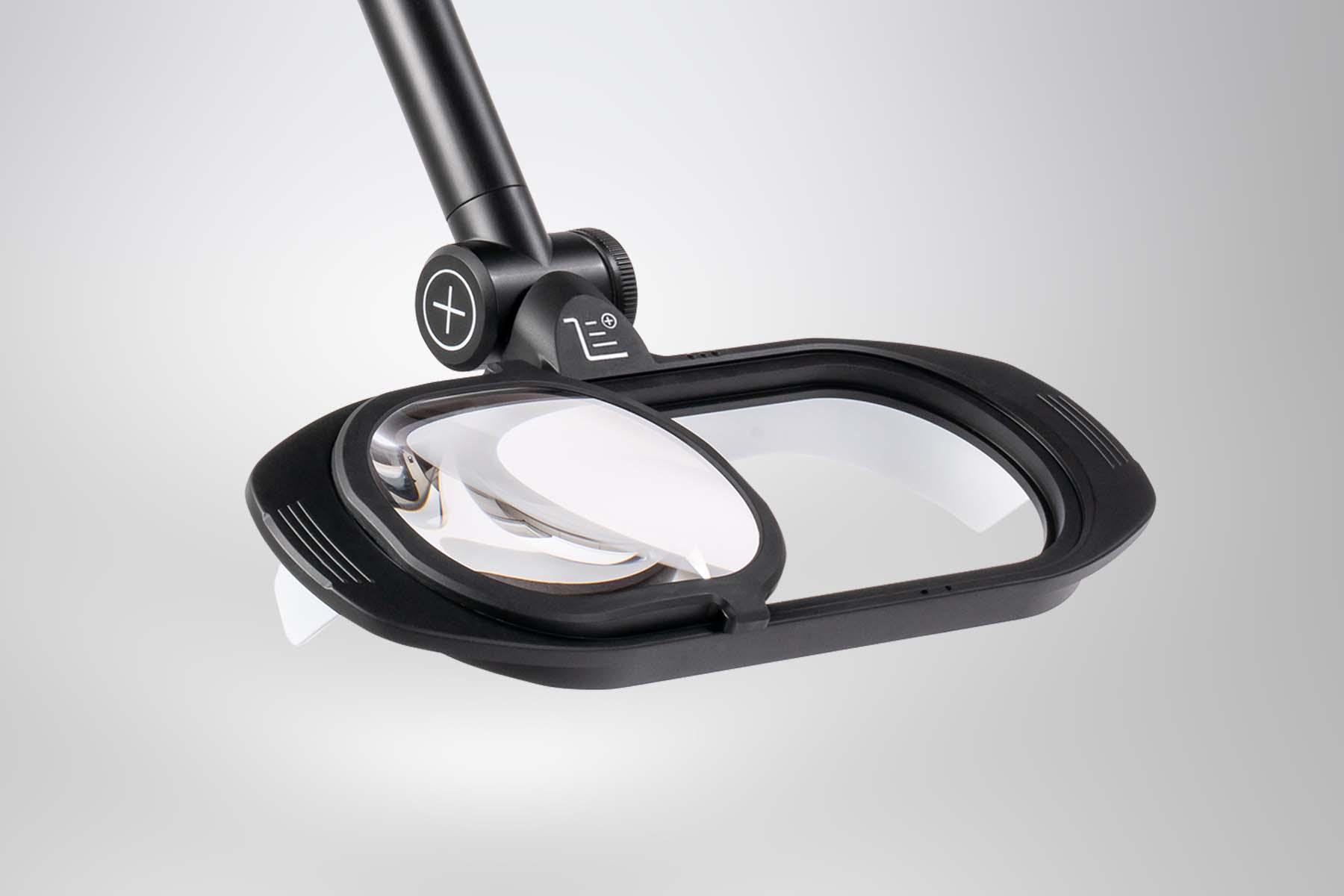 Hi-tech workplace lamp, targeting watchmaking, medical, pharmaceutical and electronics industries, the Prisma was designed together with L.E.S.S., a Swiss lighting company acknowledged – technologically and business-wise – as one of the top Swiss Startups. It features elegance, future-proofed design and exceptional performance based on L.E.S.S. unique and proprietary nano active fiber technology, meeting the most demanding quality standards.
The design team of Italdesign Industrial Division was given the task of rethinking the Swiss company's workplace lighting products to be in line with the company's new branding and values from a design standpoint.
Italdesign's contribution particularly focused on the base, on the frame of the lighting element and on the articulated arm that was styled and engineered.
The design team closely worked with L.E.S.S. considering all of their specifications in terms of lighting performance and rethought the ergonomic and UI point of view.