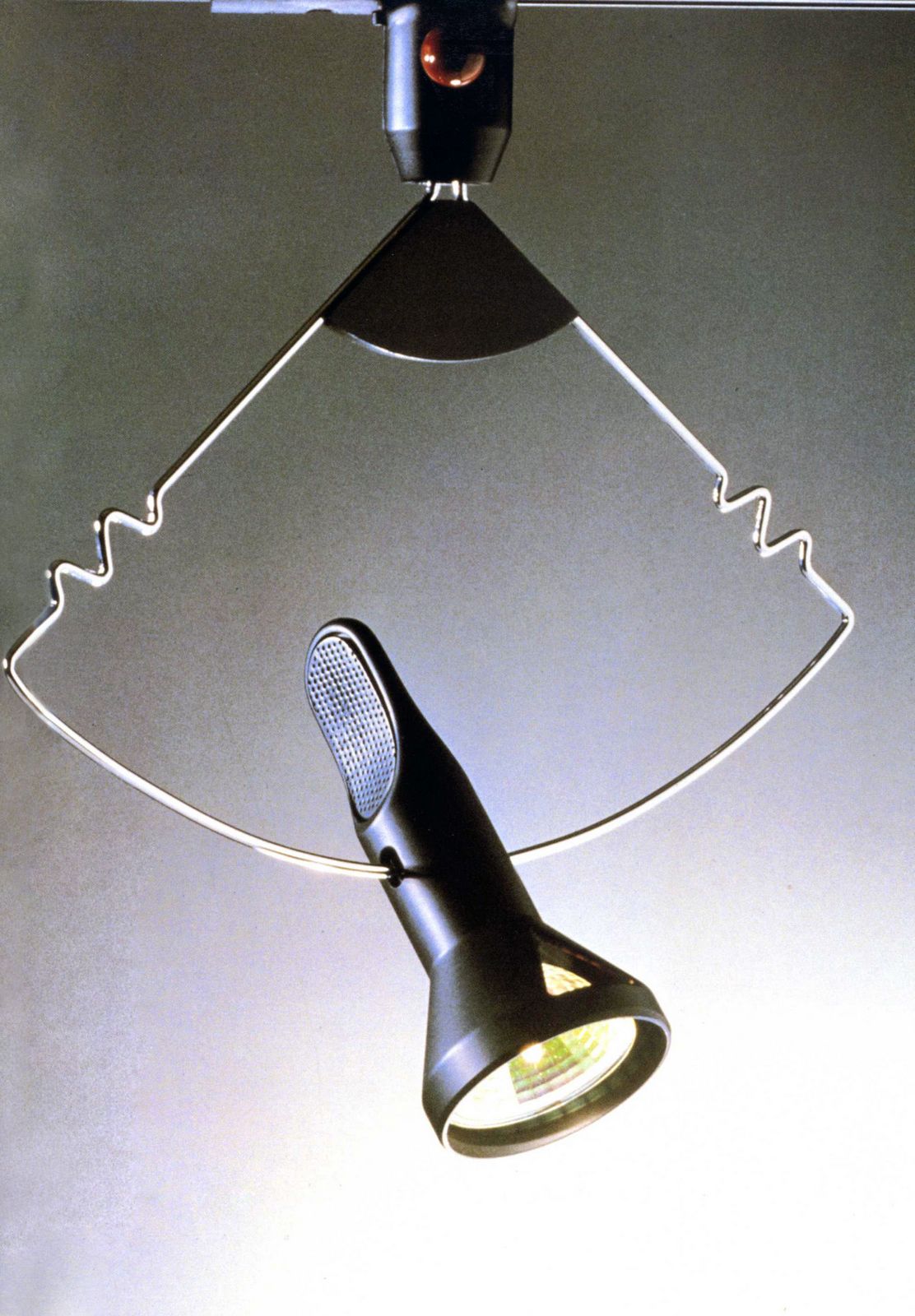 This spot light may be installed to walls, runners or ceilings.
The half-moon chrome metal support consists of a rod which joins the connections to the clamps. It is available in various lengths to enhance its adaptability and to improve its lighting effect.
The main structure of the spotlight, in pressure die-cast aluminium, further facilitates adjustability, the extended cone tapering into a heat-insulated socket.