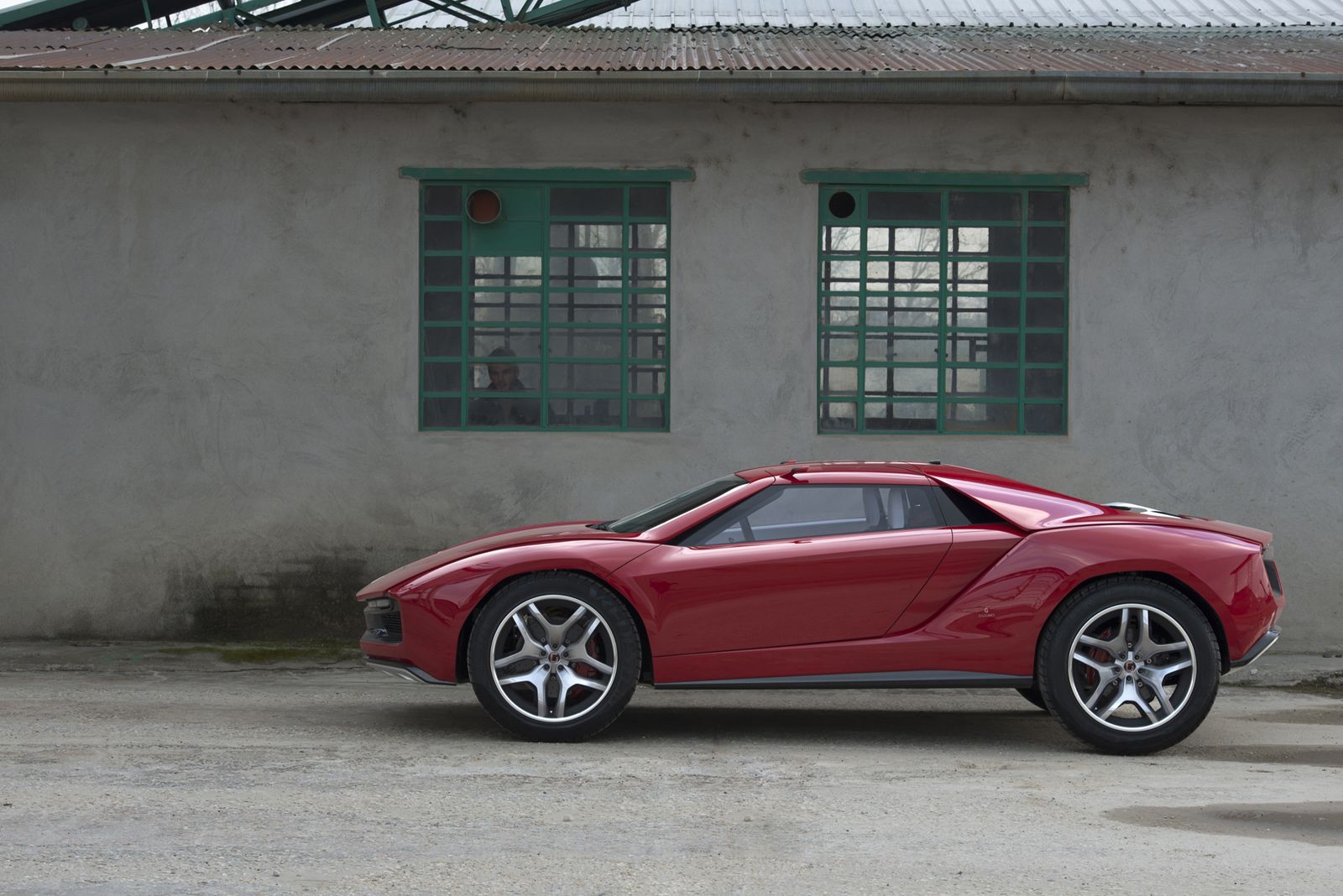 Parcour, a brand-new car concept: efficient, fast, suitable for any terrain to celebrate Italdesign's 45th anniversary.
The conceptual reference for this type of car could be no other than an original sporting discipline, recent yet already popular and practised across the world, the parkour. The concept car draws its inspiration from the discipline "invented" by David Belle in France in the 1980s which became famous across the world in recent years thanks to trends in media such as video games, action movies (just think of the opening sequence of 007 Casino Royale) and naturally the Internet, all media used by the younger generations, the ideal reference target for the Parcour.
Parkour was devised as a new way of living and experiencing a metropolitan route creatively. Parkour enthusiasts, who are referred to as traceurs or plotters, adapt their body to the surrounding environment pursuing, through their movements, not just spectacle but instead mainly maximum efficiency. The purpose of parkour is to move around as efficiently as possible: simply, quickly and safely, which are characteristic features of this concept car.
With a practical control device fitted in the dashboard, the driver can in fact literally adapt the car to its surroundings, choosing from four different settings, one designed for comfortable driving, one for off-road driving, one for winter conditions and, lastly, one for high-speed driving on a race track. The electronic system is triggered to modify the ride, the height above the ground and the engine setup.
Parcour is a two-seater car with four-wheel drive, fitted with a 550 HP Lamborghini V10 5.2-litre mid rear engine capable of accelerating from 0 to 100 km/h in just 3.6 seconds.