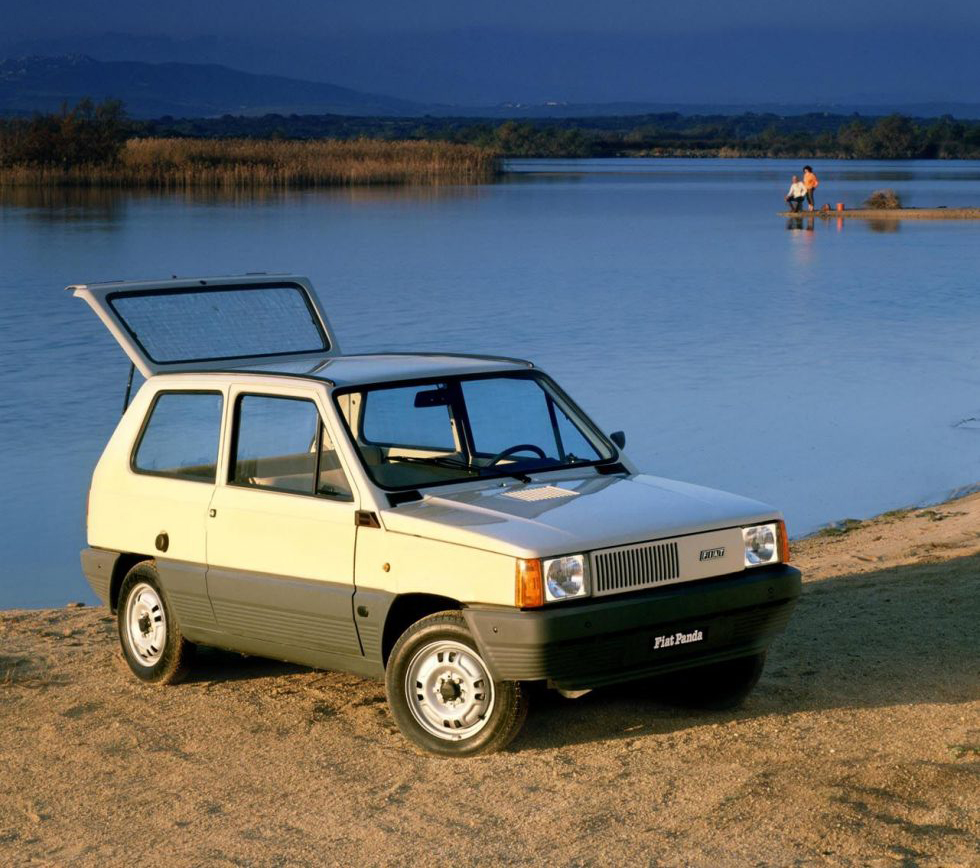 FIAT's requests are clear and ambitious: to design an utility car able to be so much successful like Topolino, 500 and 600. Panda is born. A Myth is born. 1981 Compasso d'Oro Award.
FIAT's first need was to realize an utility car in substitution of 126, but with a more European statement.
Giugiaro designs a car with a first motorization mechanics, economical, but intended to a young public. Compared with contemporary economical cars and thanks to technological progress, Panda instead maximum services in small space, offers more space at low costs.
Panda does not pretend to miniaturize luxury and bigger cars services, but offers a new use of internal space, beginning from driver's seat arriving to luggage area, and it impose the "minimal" like coherent theme with the different approach to the car.
Milestone in history of car design, Panda captures the attention on a series car with great internal compartment, already proposed on prototypes like New York Taxi and Megagamma.
Internally, the pouch pocket, takes the dashboard's place, the bench back seat is adjustable in two different positions, according to luggage quantity, but it can also become a cradle and it can be completely dismantled in less than 15 seconds.
After millions of cars sold and after 30 years, Panda remains one of the most famous and celebrated utility cars in car History.