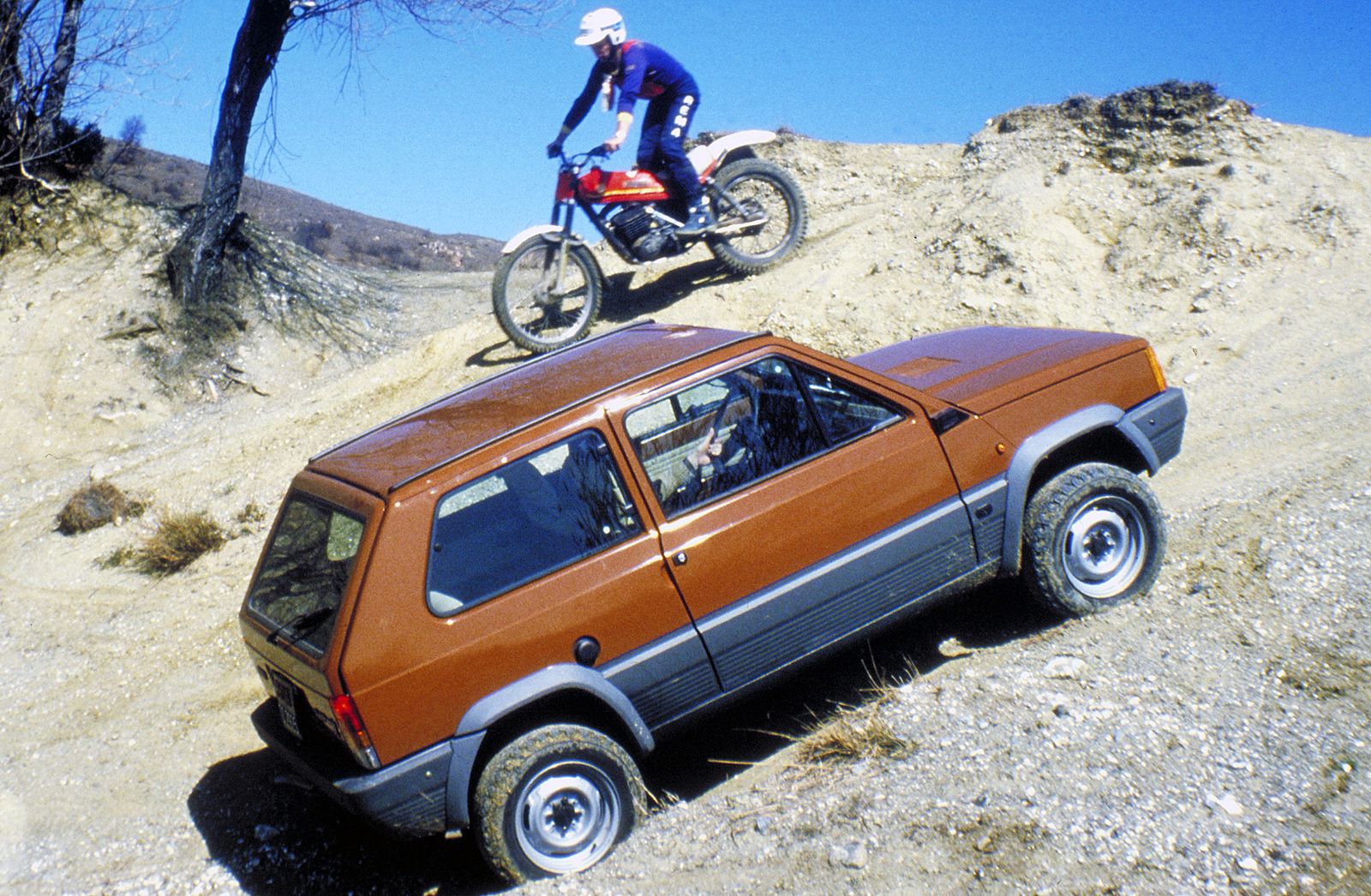 With this 4WD version the versatility of Panda project finds his completion, even thanks to Italdesign patent on four wheel drive.
Panda 4×4 Offroader is the Panda version destined to absolute fun and outing on uneven land.
The four wheel drive patent is sold to FIAT immediately after Turin Motor Show in 1980, to allow the production of the Panda 4×4 beginning from 1983.
It has Panda bodywork, while interiors propose a sophisticated leather trimming. Panel controls is equipped with an ascent and descent indicator. In the luggage van there is a retractable pocket with rescue tools and belts for baggage.
During the first four years more than 70.000 panda 4×4 are sold.