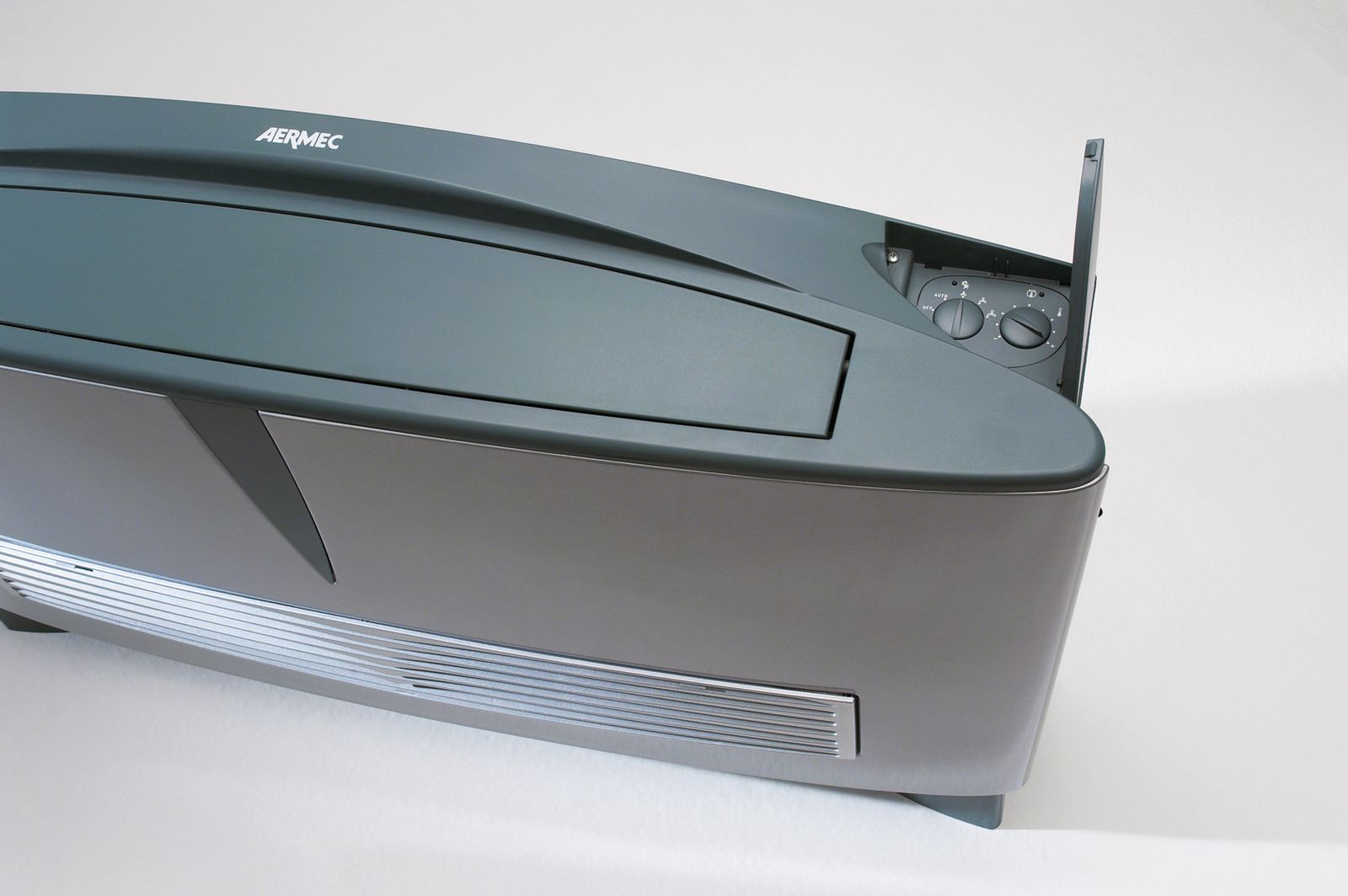 The project route tracked for the Aermec fan-convector is emblematic of the methodology applied by Giugiaro Design.
Just by looking at the differing stages rolled out when carrying forward the research project, it can be denoted how the preliminary sketches highlight the formal and functional themes assigned to the new product: the sections are elliptical and the streams flowing over the relief-molded top and bodyshell side step the restrictions set by the conventional parallelepiped approach.
The top moves on two planes: housed in the elliptical part is an inspection hatch, whilst recessed below is a stripe that rises and swings downwards to conceal the custom setting unit.
With engineering lockstepping with designer, the ultimate outcome sports a powerful personality, which thanks to its classic look and soft chromatic feel, matches in with interiors or furnishing whatever.