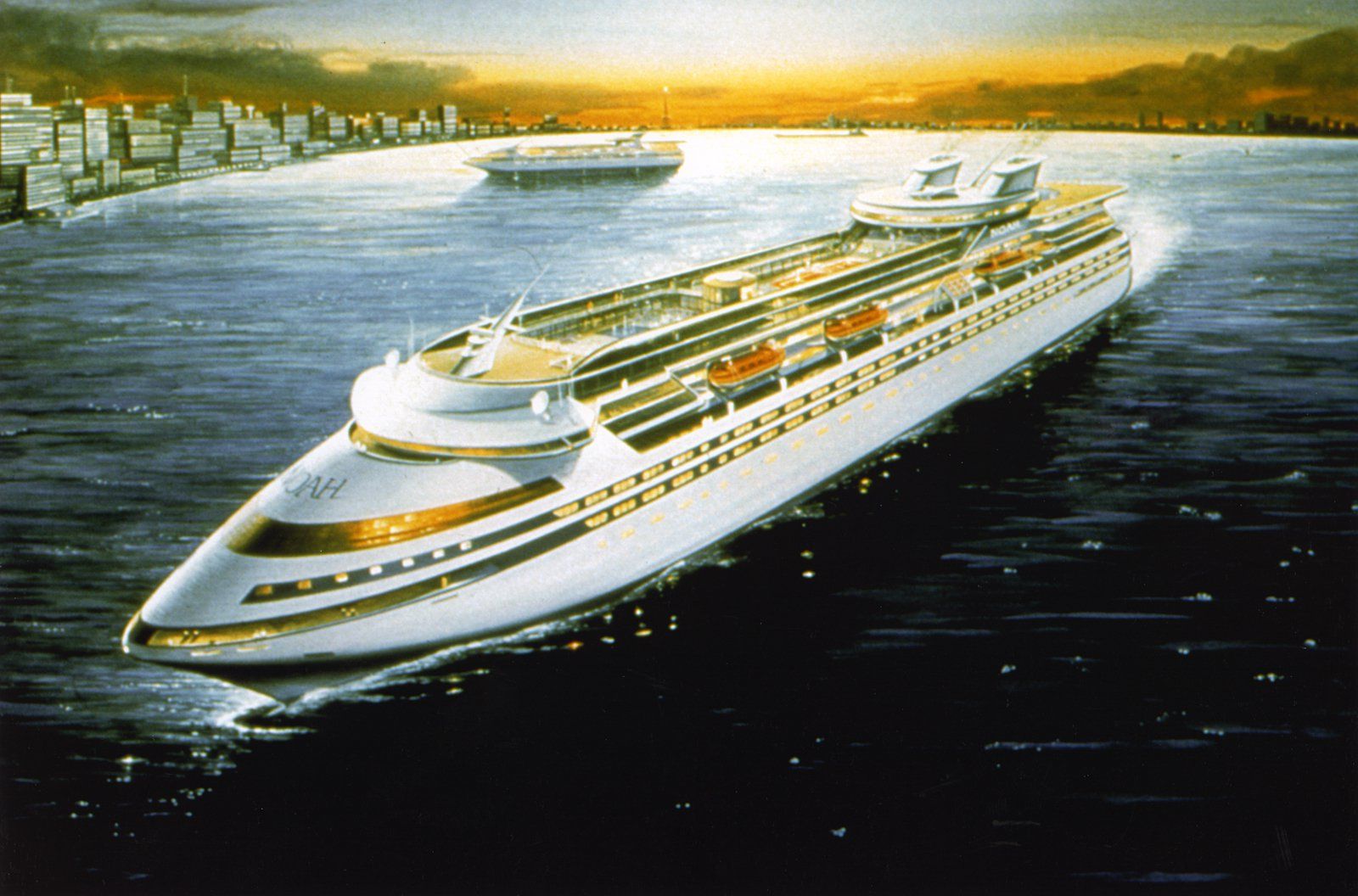 Project (never realized) of the Tokyo's Temporary Center Corporation to build a floating city.
The Noah Floating City was supposed to be an answer to the real estate shortage plaguing Japan's capital city.
In working out the design project for the ship of 46,000 tons Giugiaro Design sought the advice of naval engineering consultant.
The ship features a number of striking, futuristic solutions, especially in the reception hall area which offers a hotel-style open space obtained by emptying out from 4 to 6 deks.
Other major attractions include: the concert/conventions hall, a suspended dancing floor, moving stairways, a helicopter landing strip, a standard tennis court, swimming pools.
These are some of the aspects in the projects that makes this cruising floating city particularly fascinating issue.