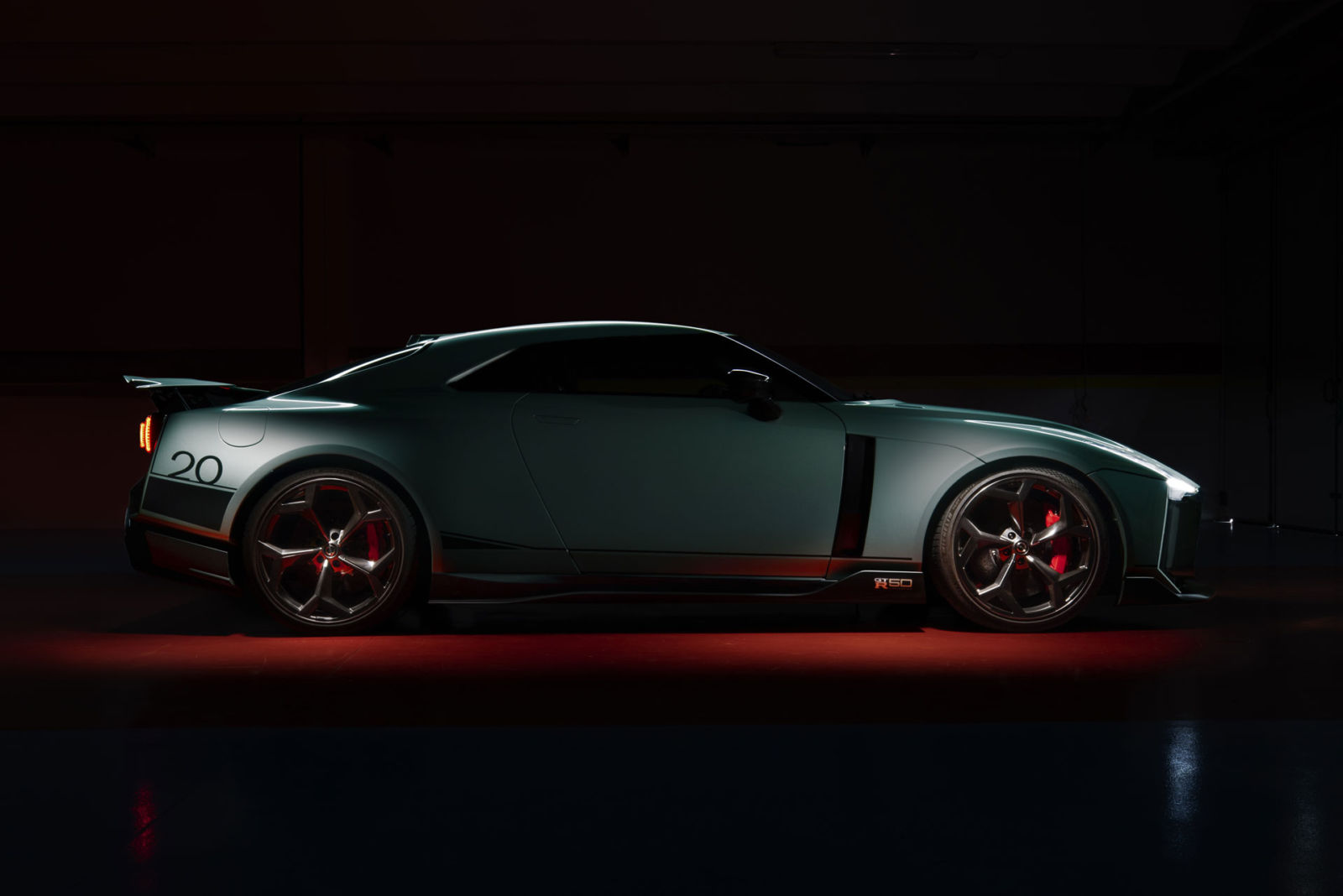 The Nissan GT-R 50 by Italdesign is the result of the collaboration with the Japanese car manufacturer that began in 2018 with the creation of the prototype of the same name.
The success achieved in the months following the presentation of the project drove Nissan and Italdesign to decide to launch production of the road version in a limited series of 50 units.
Nissan collaborated with Italdesign to create the model, based on the latest Nissan GT-R NISMO, in commemoration of the 50th anniversaries of the GT-R in 2019 and Italdesign in 2018.
Powering each GT-R50 by Italdesign is a NISMO-tuned 720 PS hand-built 3.8-liter twin-turbocharged V6.