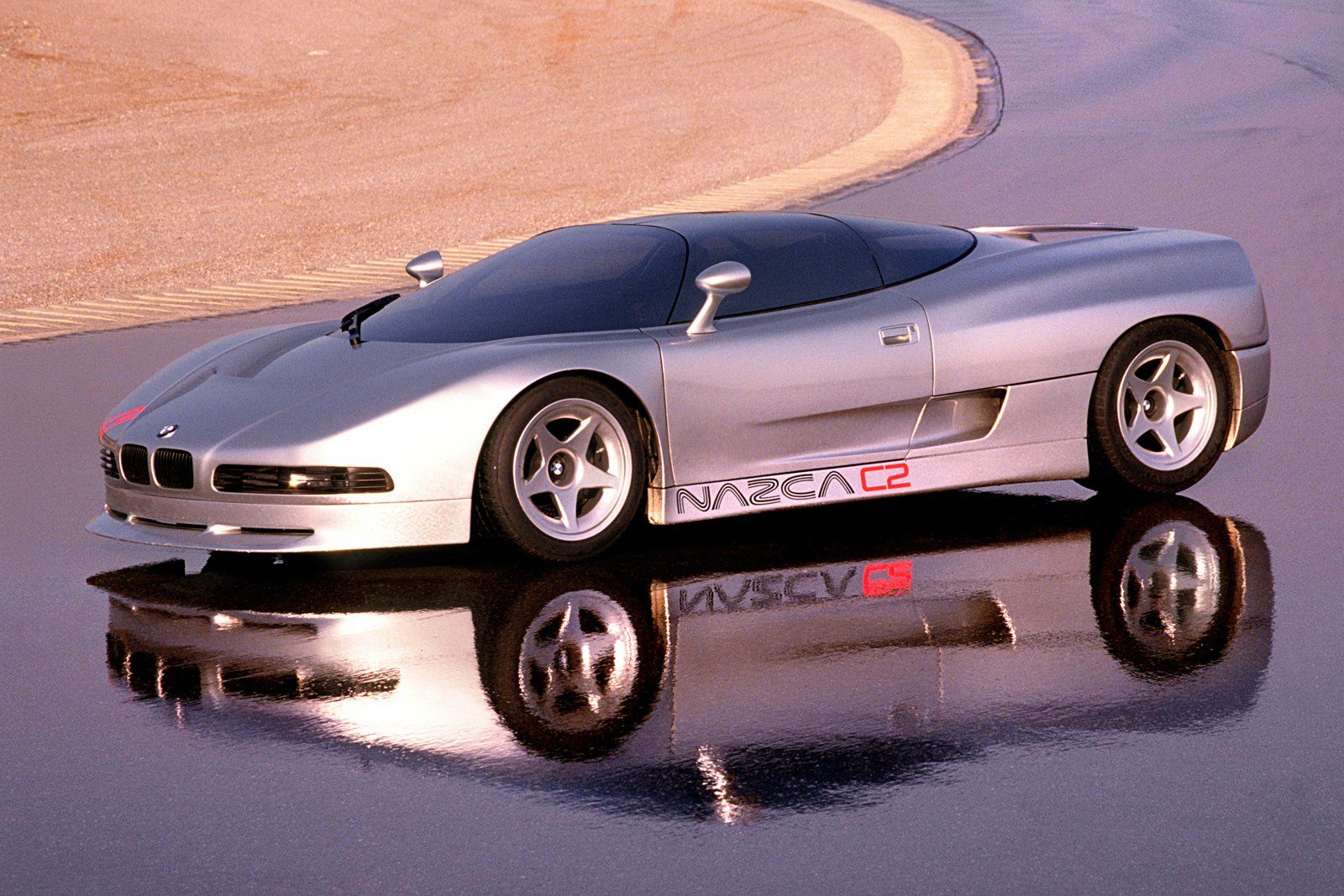 A development of the Nazca M12, now much more sporty, to further emphasise the technical potentials of the carbon frame and mechanics.
The Nazda C2, introduced at the Tokyo motor show in 1992, was actually a race car.
Compared to the M12, the engine, a 5 litre, 12 cylinder BMW unit was powered up from 300 to 350 hp through a development of the Alpina, while work on the body reduced its weight by100 kg.
The spare and stylish spirit of the M12 remained unchanged in this case, though the look was more aggressive: the track was widened, the front-end redesigned and the wings and spoiler were made more complex to emphasise the feel of the racetrack. The front spoiler was lowered while three spoilers were added at the back to keep the car firmly glued to the road.
The interior was identical to that of the Nazca M12 but group C car carbon fibre seats were adopted to keep the overall weight down.
Trivia
The Italian director Carlo Vanzina chose the Nazca C2 for a scene in his 1996 film, A spasso nel tempo, together with the Aztec and the Machimoto.