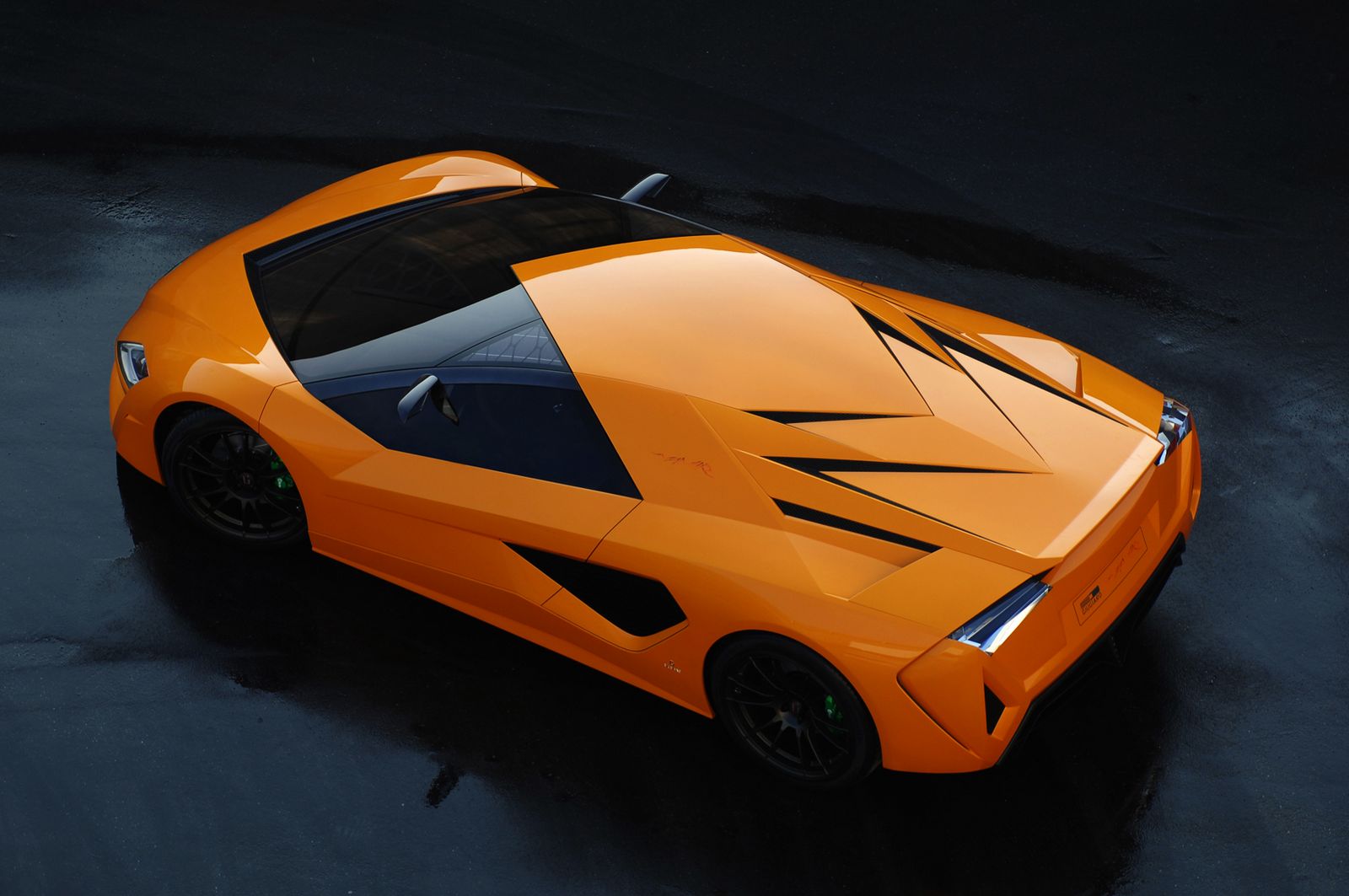 The fastest and most ecological hybrid in the world.
Presented during the 79th edition of the International Motor Show in Geneva, Namir represents the turning of a new page on sports cars fuelled by hybrid systems.
Namir is a coupé with two bucket seats with an exquisitely balanced proportion of volumes and a stunning contrast between the sharp accents of the rear end and the sinuous front lines that emphasise this supercar's performance: over 300 km/h (187 mph) at maximum speed and an acceleration of 0 to 100 km/h in 3.5 seconds and from 0 to 200km/h in 10.4 seconds, making this the fastest hybrid car in the world. Namir is also an ecological vehicle.
The hybrid system combines an 814 cc rotary engine with four electric motors, guaranteeing autonomy of 39 km with one litre of fuel CO2 emissions of less than 60 grams per km travelled.
Trivia
The Namir makes a cameo in Disney Pixar's Cars 2 as a Montecarlo GP spectator.