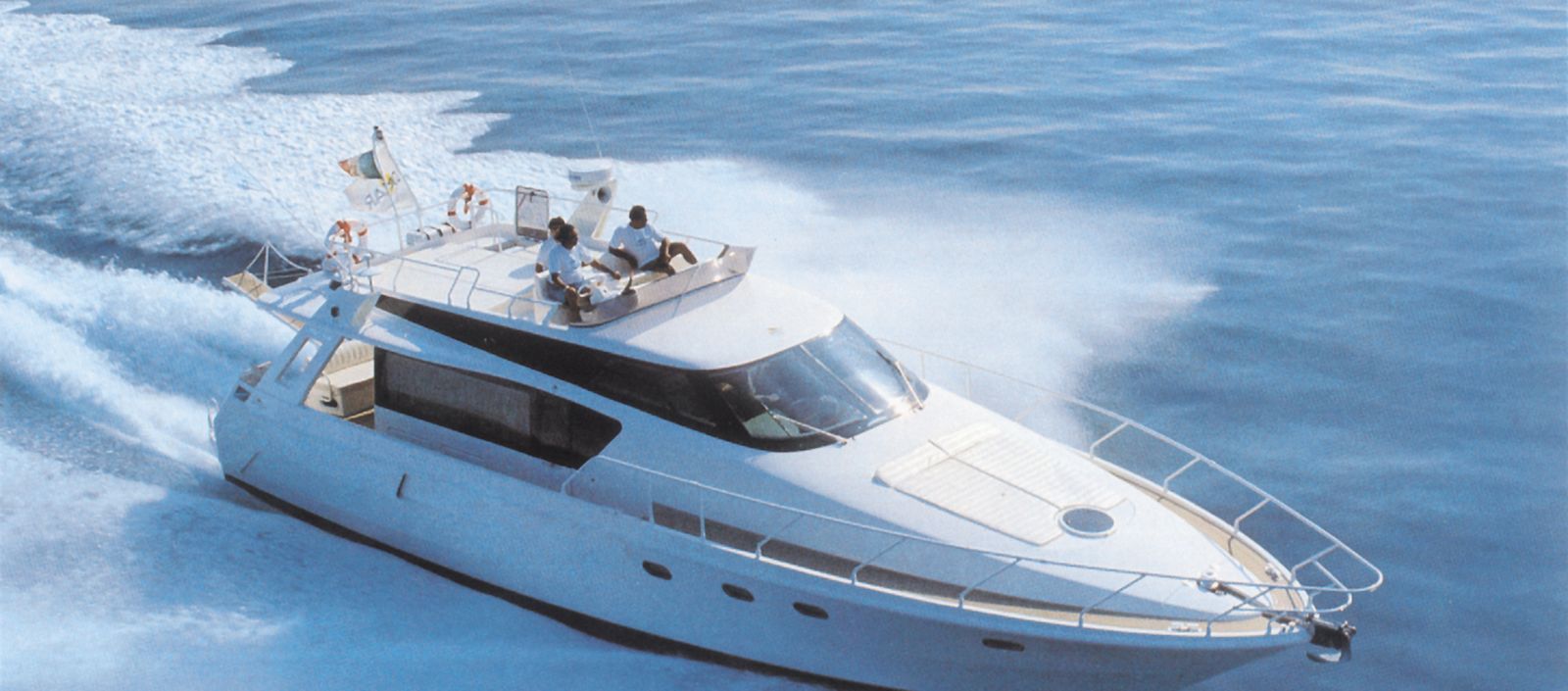 Clanship, the Comar group's Forlì yard, asked Giugiaro Design to outline a 58-foot cruiser for mass production.
The boat has been designed with a wedge-shaped, streamlined hull and low slung, broad styling.
The unobtrusive sides are set off by the flush glazed deck surfaces. The hull, designed by Alfio Rocchi, is made of a sandwich of fiberglass and Kevlar. The external layout complies with the effective requirements of owner and guests alike.
It consists of vast, easy-access sundecks, enhanced by the generous width of the passageways. The design of the helm control panel and interiors are particularly refined. A spacious saloon has facing sofas and a central table, a full-beam galley/bar amidships and two service door on the passageway.