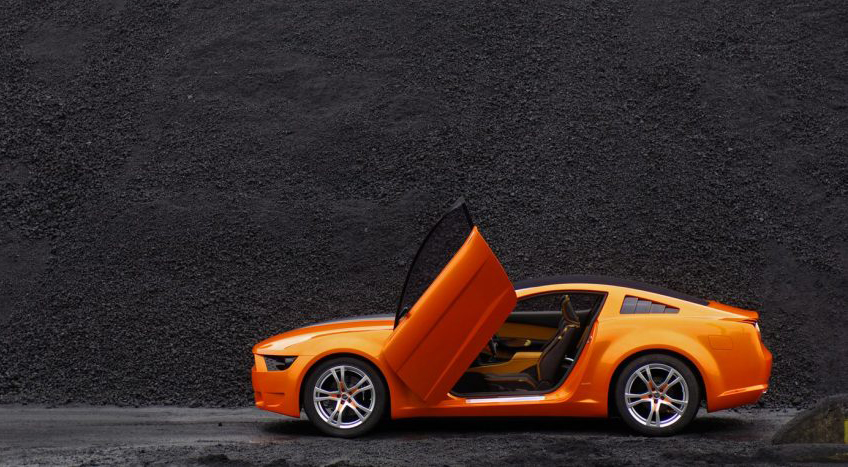 The Mustang by Giugiaro concept is a much more contemporary remake of Ford's pony car.
The view of the Mustang by Giugiaro concept that its creator likes the best is the three-quarter rear view from above, where the modelling can be clearly seen in the crest of the fender that sweeps up with a visible curl, just a hint of the tail fins that were all the rage during the Fifties. The tail light, in three separate elements, is a return to the origins, taking up the theme of the first Mustang, the 1964 version, but reinterpreting it in an arrow shape, with a larger external element and a smaller internal one.
This arrow design is reminiscent of the slatted effect that Fabrizio created on his Mustang design study in place of the rear side window on the production car. The top view highlights the continuity through the windshield, roof and rear window, a single curved glass panel. Actually the roof portion is made from a type of crystal produced by Solutia of Detroit, which filters out 100 percent of the UVA rays, thereby ensuring optical continuity of the shape while protecting the occupants from an overexposure to sunlight. The breakdown of the body of the Mustang by Giugiaro concept shows a tailgate hinged to the end of the roof, but it is just a simulation, because on the prototype this panel is fixed.