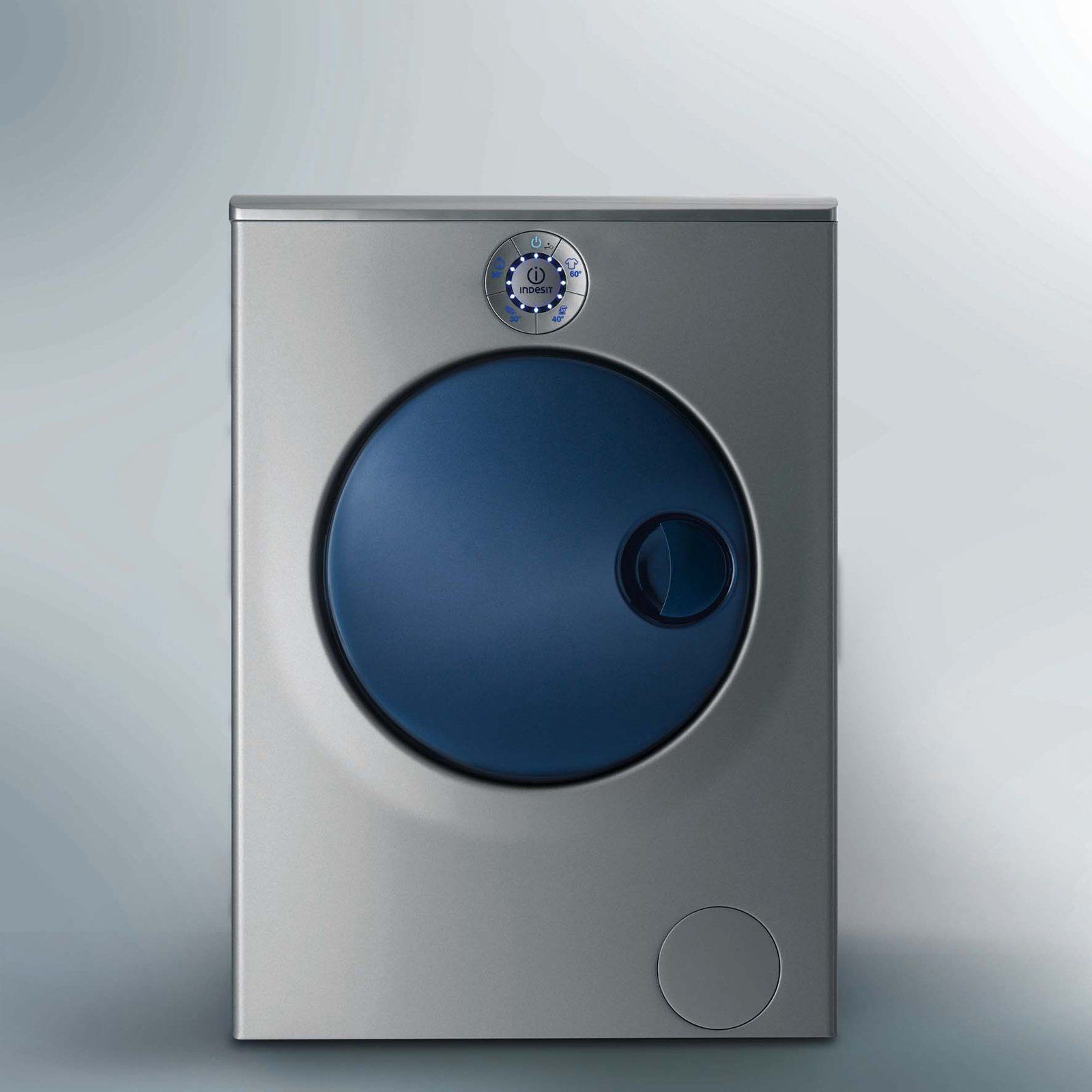 Moon is a smart and easy-to-use washing machine. An electrical household appliance with innovative technology that is able to manage most operations automatically.
Indesit's brief was to design an uncluttered smart and simple washing machine with few functions, designed for young customers and user-friendly to operate.
The control interface features five keys in a circular arrangement to turn the device on and for function programs. It is enhanced by the graphic symbols on the objects. Both the on/off key and the relevant program key light up when the machine is operating, while a LED star indicates cycle duration and status.
The window is the innovative aspect of this washing machine: The internal sump has been removed and a self-cleaning detergent cassette has been fitted inside, with three dispensers for fabric softener and liquid and powder detergent.
The face of the machine is characterised by an interplay set up between the spheres of the window and controls, that create a surreal, space-age scenario, and also the colour of the window.