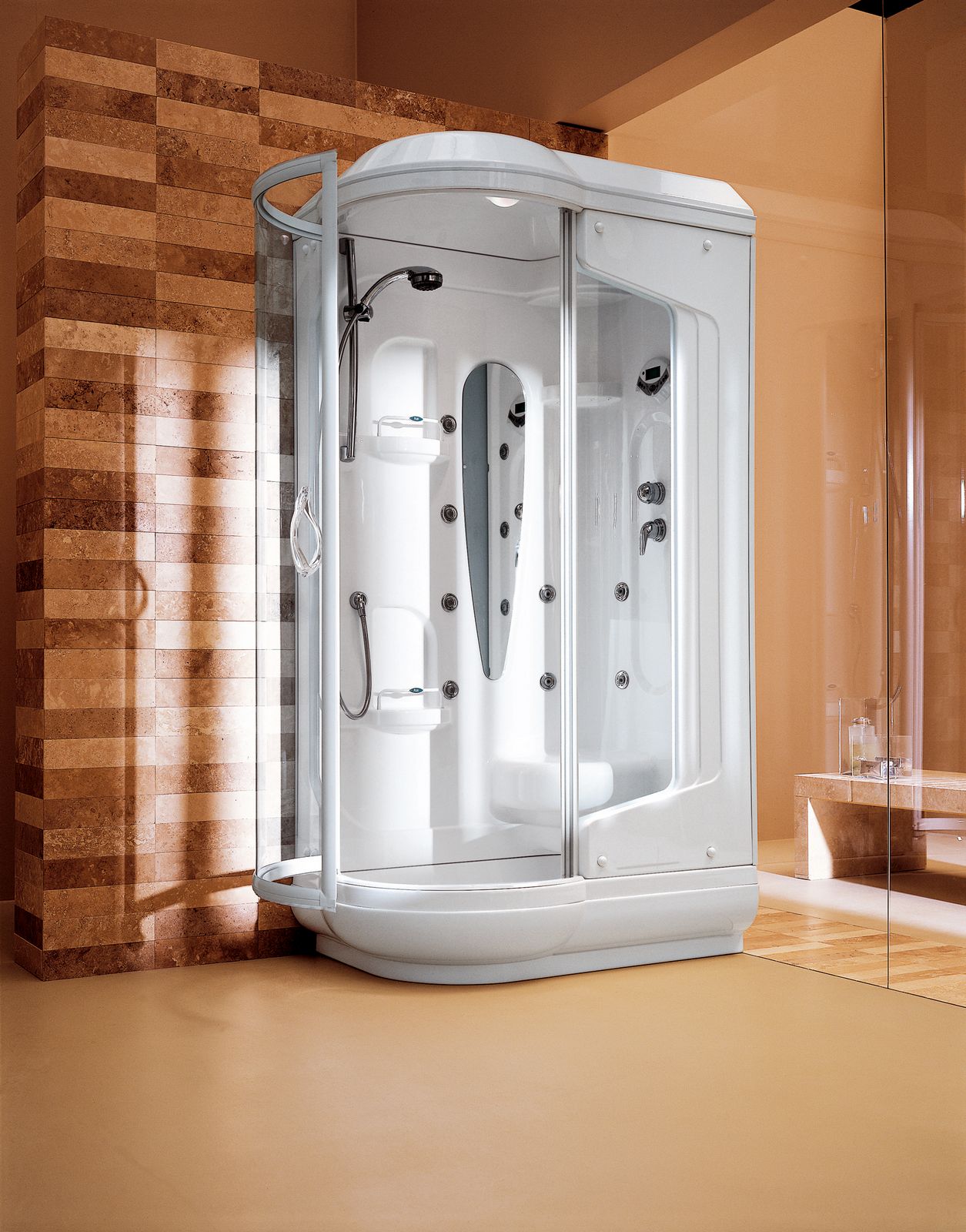 As appointed by Glass, Giugiaro Design approached the world of hydro-massage systems with four offerings.
With a keen eye steered towards carving out bolt-on interior space and endowing brilliance to the shower module, forms and shapes were rounded and unconventional cuts were made in the side enclosure glass panels.
On the other hand, giving a distinctive note to the bathtubs are the molded-in arm rests and the raised headrest with integral back, lumbar support.
In order to render the hydro-massage system pleasing to the eye and accessible to a vast array of customers, clear focus was steered towards analyzing the best way to exploit the space made available in the bathrooms currently on the housing market today. Employing sophisticated graphic computer systems throughout the design planning phase, the products were installed and arranged in virtual reality bathrooms to ensure proper spec sheet evaluations.