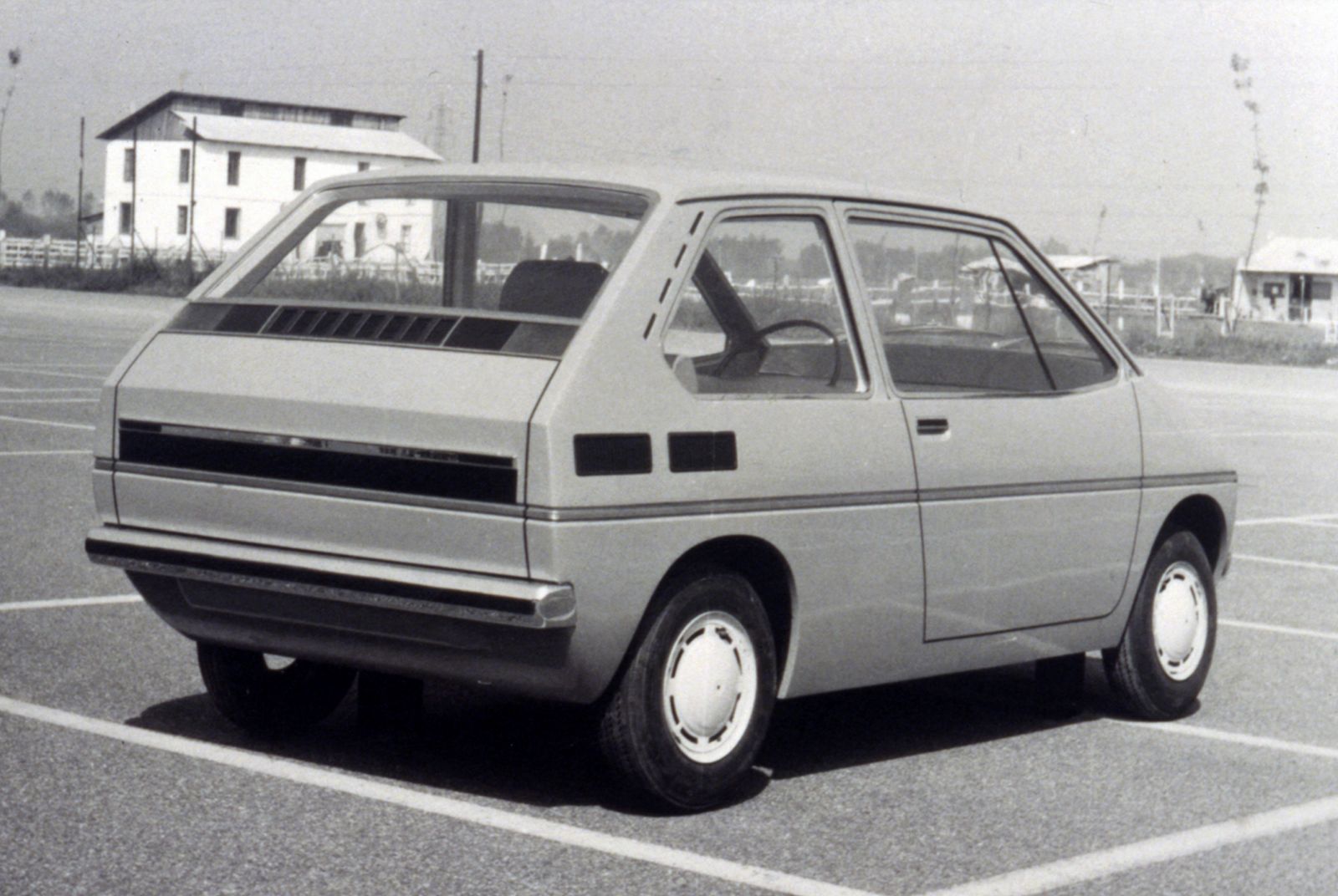 Japanese sub-subcompacts have always been a smaller scale redesign of larger cars. In 1969 Suzuki asks Italdesign for a prototype that would broke this logic.
Real city car ante litteram, the Suzuki Microutilitaria took remarks from treatments used for Rowan Elettrica in 1967 continuing the tendency towards a one-box body while at the same time cutting down the effect of the side glazing.
The slightly slanted B-pillar gives the car a raked look and the long frontal extention of the side windows dilutes the effect of continuity between hood and windshield.
Suzuki considers the proposal for the Microutilitaria too advanced, anyway some solutions are used for the Fronte coupé, that will be produced in 1971.