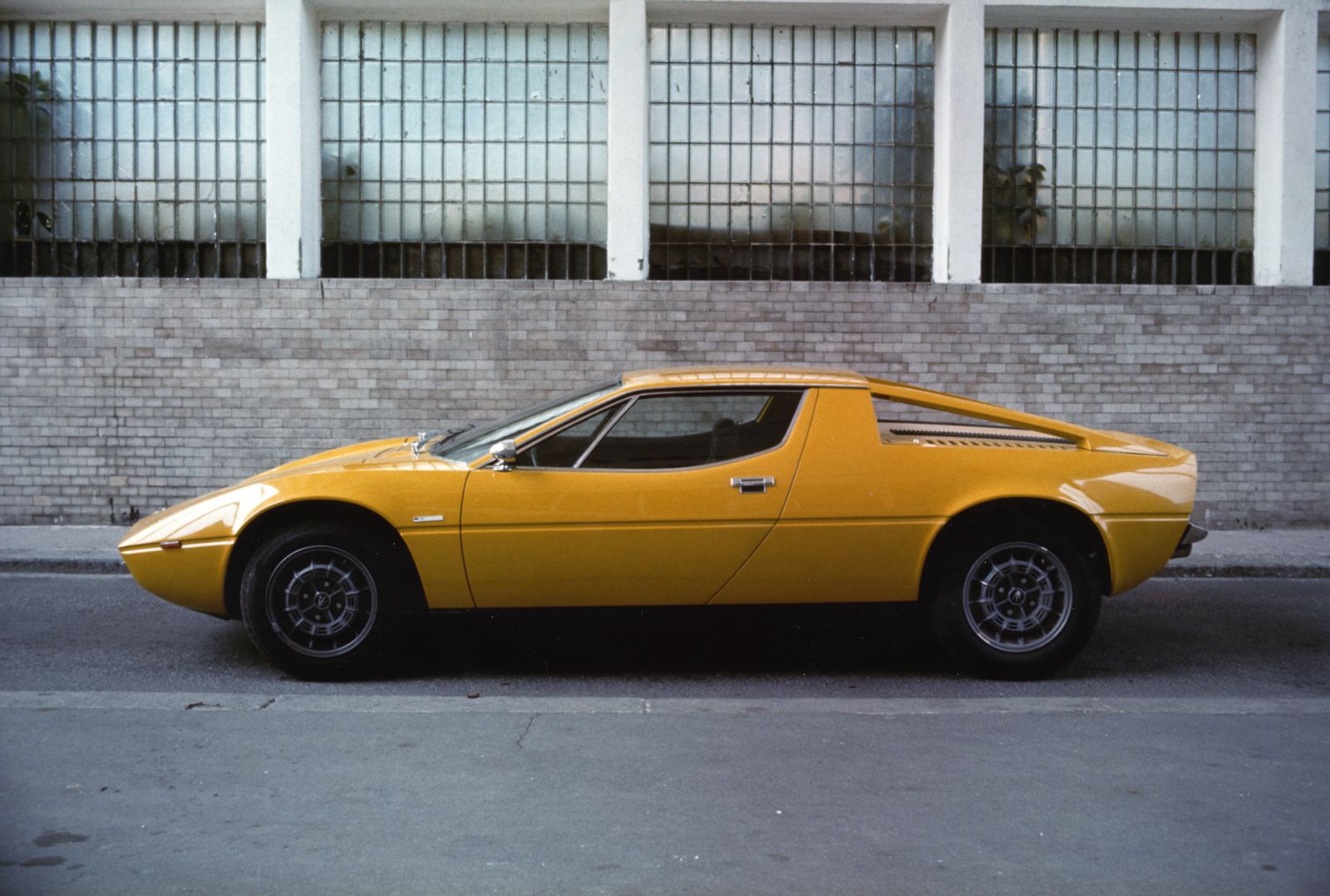 An offshoot of the Bora, and using some of its chassis and body work parts, it is a 2+2 coupé with a 2 liter, V6 engine.
Roominess was increased thanks to the central/rear positioning of this 1.9 V6, decidedly smaller than the monumental 5 liter v8 unit of the Bora.
Giugiaro didn't have the chance to design a new car, but only to seek a new personality for what, as concerns design, was a simple restyling of the Bora.
It was produced in 1,700 units from September 1972 to July 1983.