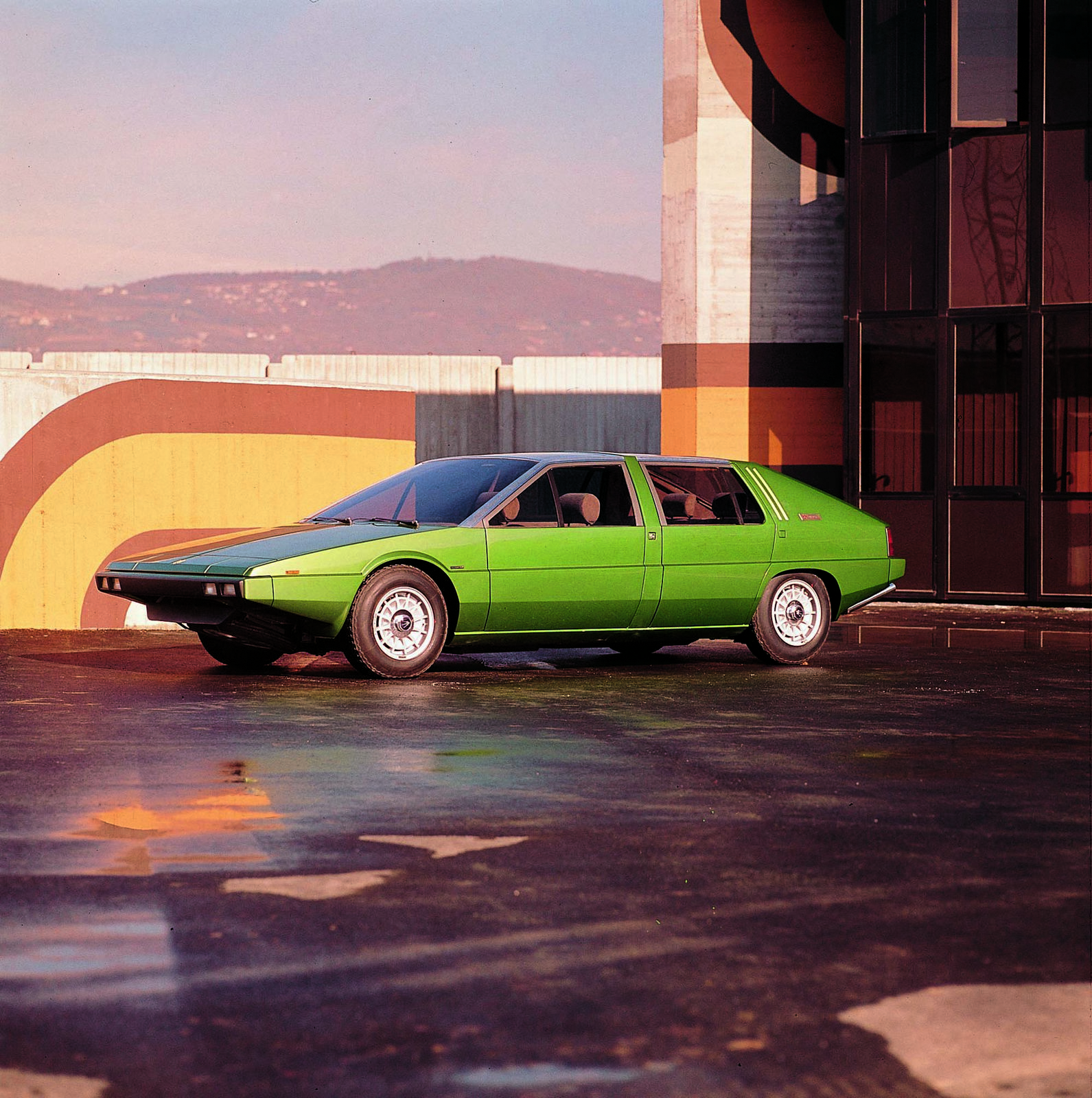 Based on mechanics and chassis of the Maserati V8 5 liter , is a limousine, decidedly sporty but without sacrifying interior comfort.
The philosophy of this project is summarized in the name, tribute to the Florentine family who knew how to win notoriety, prestige, ability in business, the taste of beauty and love for culture and the arts.
The Medici is a luxury vehicle, a limousine which is noted for its abundance of details but rather to balance and refinement.
The formal reference is the Asso di Picche, but the architecture, two volumes with a cut tail is unknown on a sedan of this size and serves to maintain the compact car and accentuate the sporty tone.
The 6 seats, 4 of which are prepared to back lounge, are very bright, thanks to the glass roof and light upholstery velvet. The hood is shaped too but the inspiration for the Medici II, a makeover that will come out in 1976.