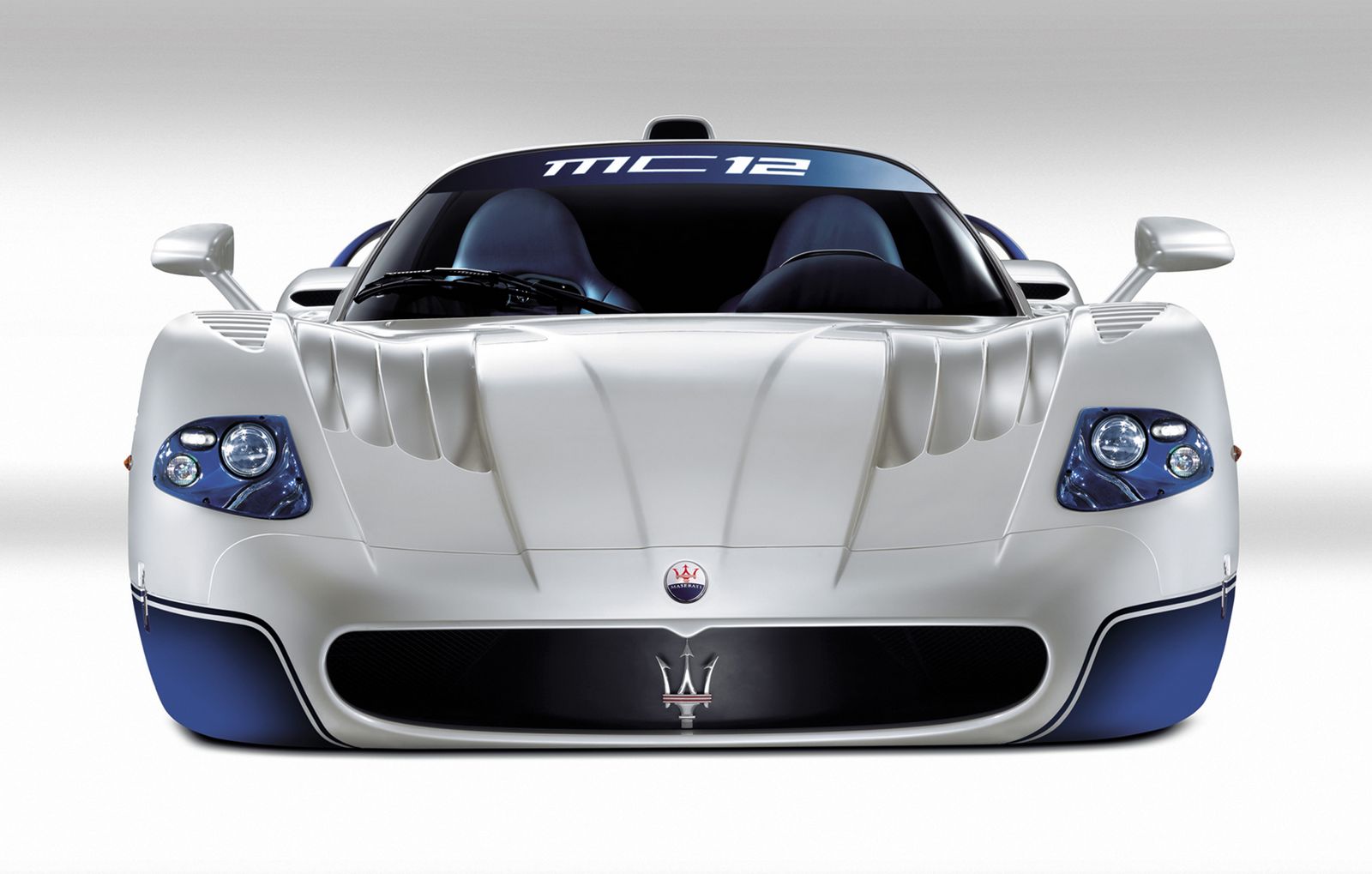 The MC12 is a super-exclusive mid-engined model, originally destined to be produced in only 25 units, all sold out before the launch.
The chassis was monocoque, made out of a carbon fibre sandwich and Nomex honeycomb, while the body was fully made out of carbon fibre with a removable roof.
In-depth wind tunnel studies together with mathematical modelling and work on the track and on the road led to a shape of extraordinary efficacy and great personality.
All the air intakes and outlets and the other aerodynamic elements are designed to optimise interior fluid dynamics and the passage of air flows to ensure the maximum possible grip on the road and an optimum aerodynamic efficiency level.