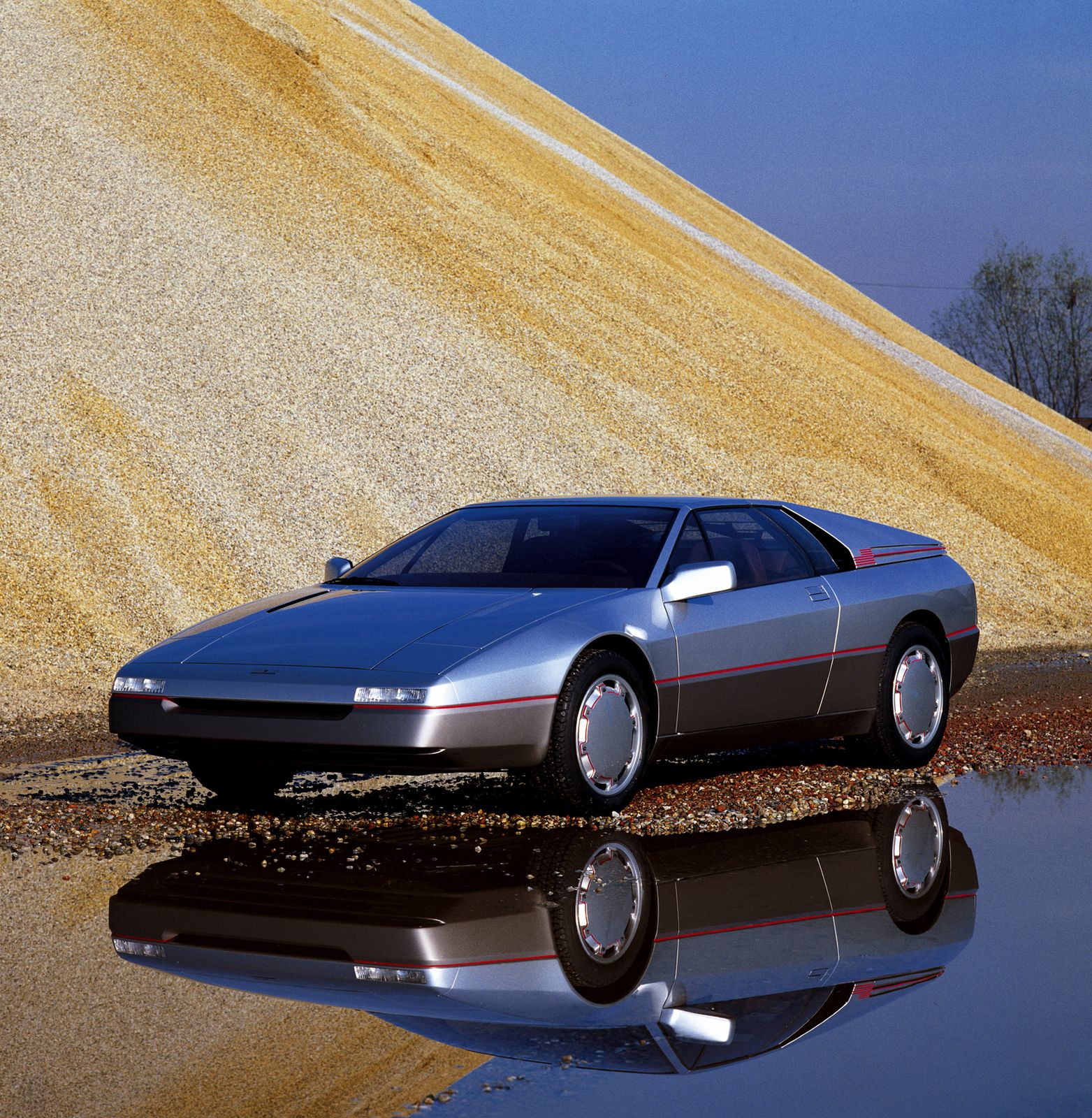 It is not a showcar but a research for a two seats Coupé and central engine thought for a daily production of 50 cars, for USA market.
Maya is a realistic prototype, thought for a little daily production, designed to keep industrial investment quite curbed. The line is typically wedged and reminds prototypes like the Mangusta, Boomerang or Tapiro, but it is smoother and guarantees a 0,28 cx.
Created for American market, the front has a soft-nose bumper, plastic and capable of being deformed material filled with polyurethane resins. Inside, the steering wheel is equipped with a disc containing all the car controls, just like the Medusa.
The engine, with a transversal driving axle, is a Ford USA experimental prototype, 3 litres, 60° 6V cylinders, 4 valves for each cylinder and 250 hp.