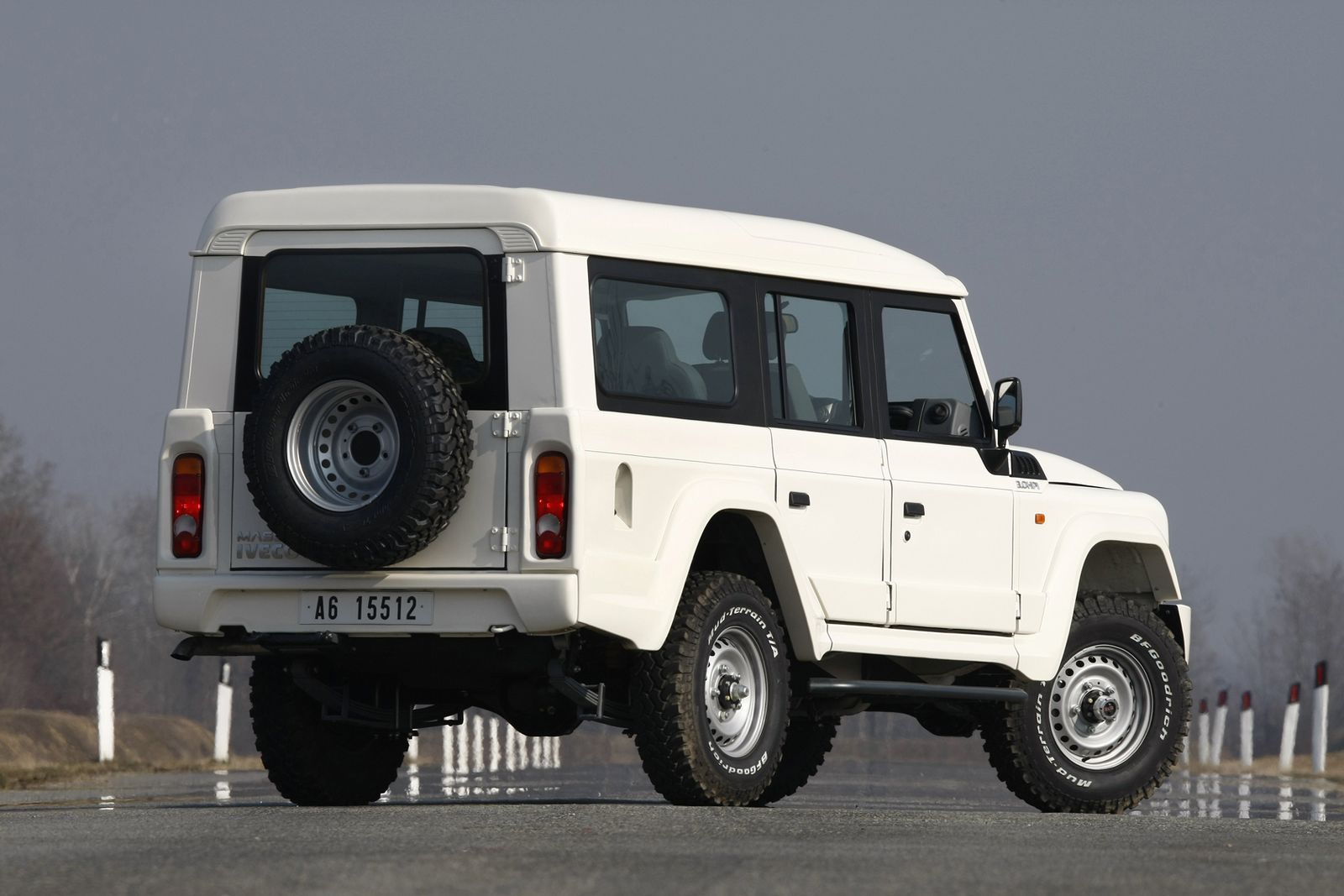 The Massif, a development of the legendary Campagnola jeep is a true off-road vehicle, and this is evident at first glance.
The Massif, which arose out of a collaboration between Italdesign and the Iveco Style Centre, is immediately recognizable as a solid, sturdy off-road vehicle.
The very characterful front end is a perfect blend of the distinctive square profile of the Campagnola and the new, smooth lines of the grille. The oceans of glass guaranteed optimum visibility and light, particularly for the rear passengers.