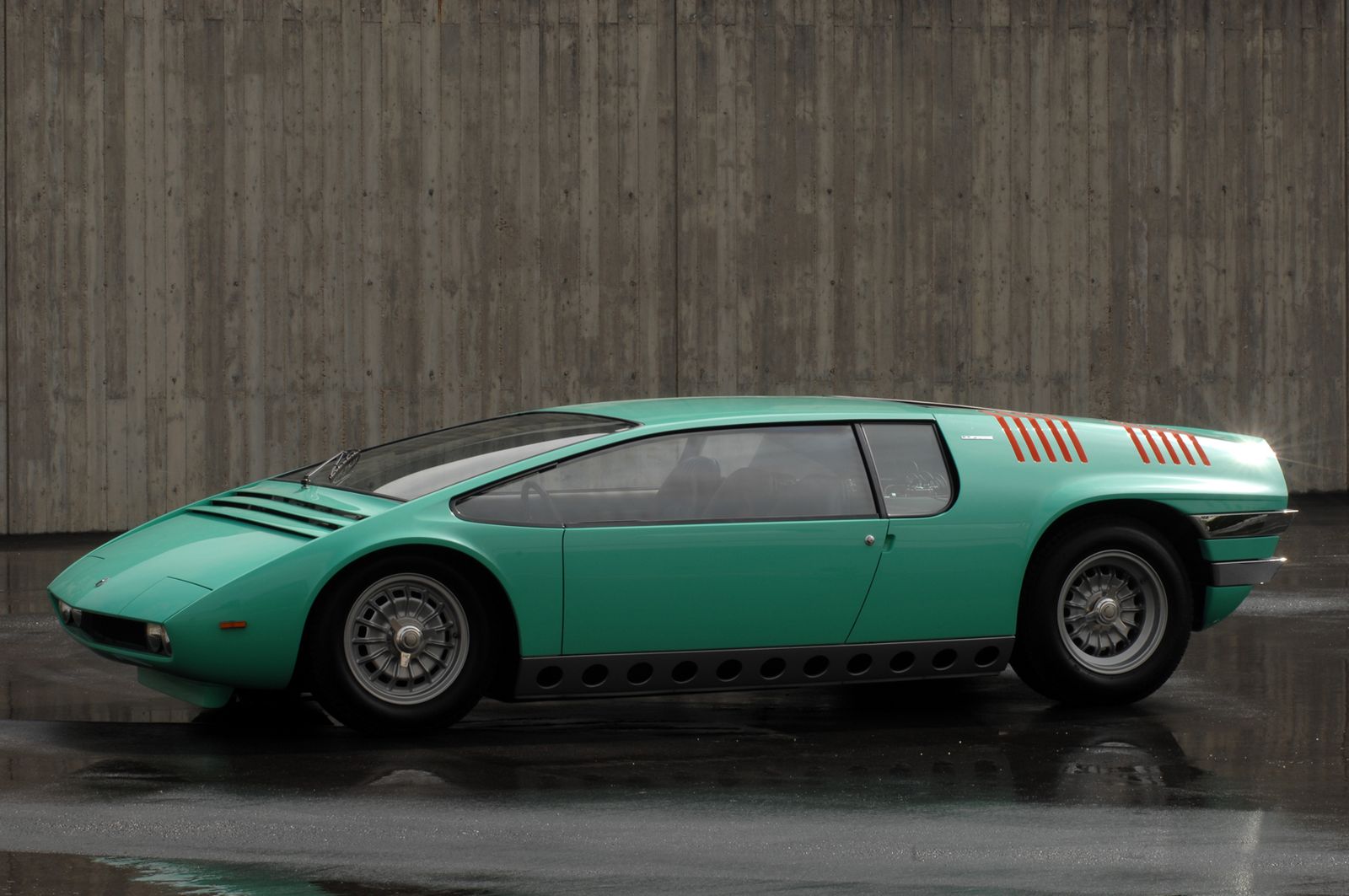 This prototype signs the debut of Italdesign at Turin Motor Show. It was carried out in only forty days, and it will mark a revolution in sport dream car concept.
Italdesign was founded on February 13, 1968 and Giugiaro can't miss the date with Turin Motor Show in April.
In only forty days the newborn Italdesign carry out the Manta prototype that is going to stir up great curiosity. Manta has a tubular chassis that engineer Giotto Bizzarrini obtained with a modification of a Grifo Competition car, a Chevrolet 8V engine powered with 400 cv that can reach the speed of 330 Km/h.
After all the years spent in Fiat, Bertone and Ghia, now Giugiaro, as independent, can freely draw his first prototype and decides to throw himself into a bold project: the first space wagon coupé.
The continuous connection between the hood and the roof allows to draw a windscreen raked at 15°, really extreme for that time. This solution will impose the use of a "venetian blind" window immediately under the windscreen, manoeuvrable from the inside, that permits to the driver to increase the visibility in city drive.
The side of the car is enriched by the sill treatment, covered by a brushed steel grid. The 1855 mm width consented to obtain, internally, three side by side seats, with the driver in the central position. This solution will be repeated in 2008 with the Quaranta, the commemorative car that exactly pays homage to the Manta.
Trivia
Manta's original colour was acid green with orange ornament, but for Italdesign Giugiaro's 30th anniversary it was painted in metal grey, to come back green again at the end of the celebrations. The static model has a really racing colouring: fire red crossed by two longitudinal stripes, one black and one white.