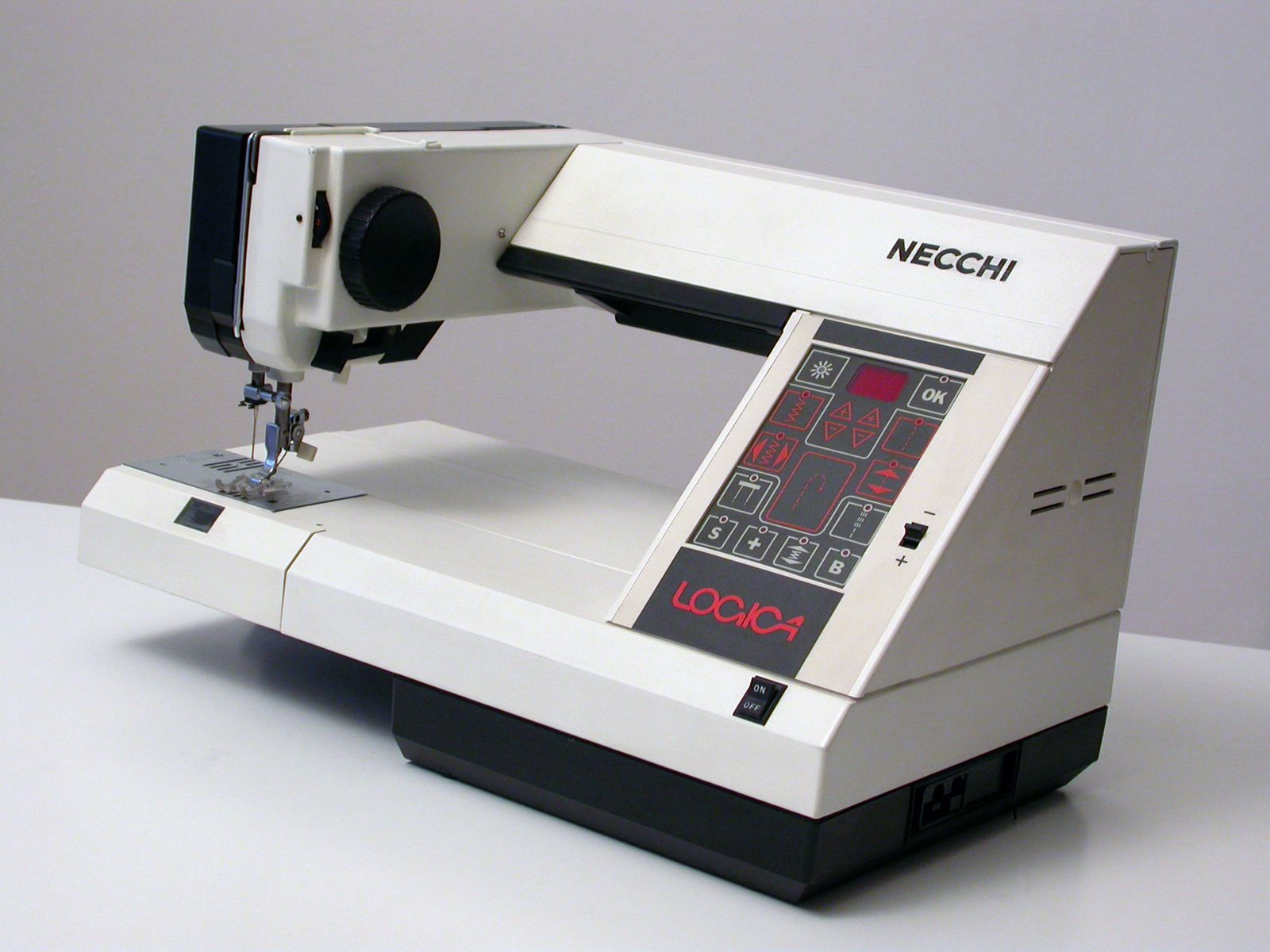 The first portable electronic sewing machine: ergonomics revolutionises industrial design.
The individual dynamic approach of this sewing machine enhances its distinguishing and applicational aspects, making them easily recognisable and accessible. The volumes that make up what was to become Necchi's first portable electronic model are well delineated.
The working surface has been extended by bringing the arm forward to promote work set-up and control and ensure a more comfortable position for the operator. The control panel is arranged on an angled surface to make it easier to read and operate the controls.