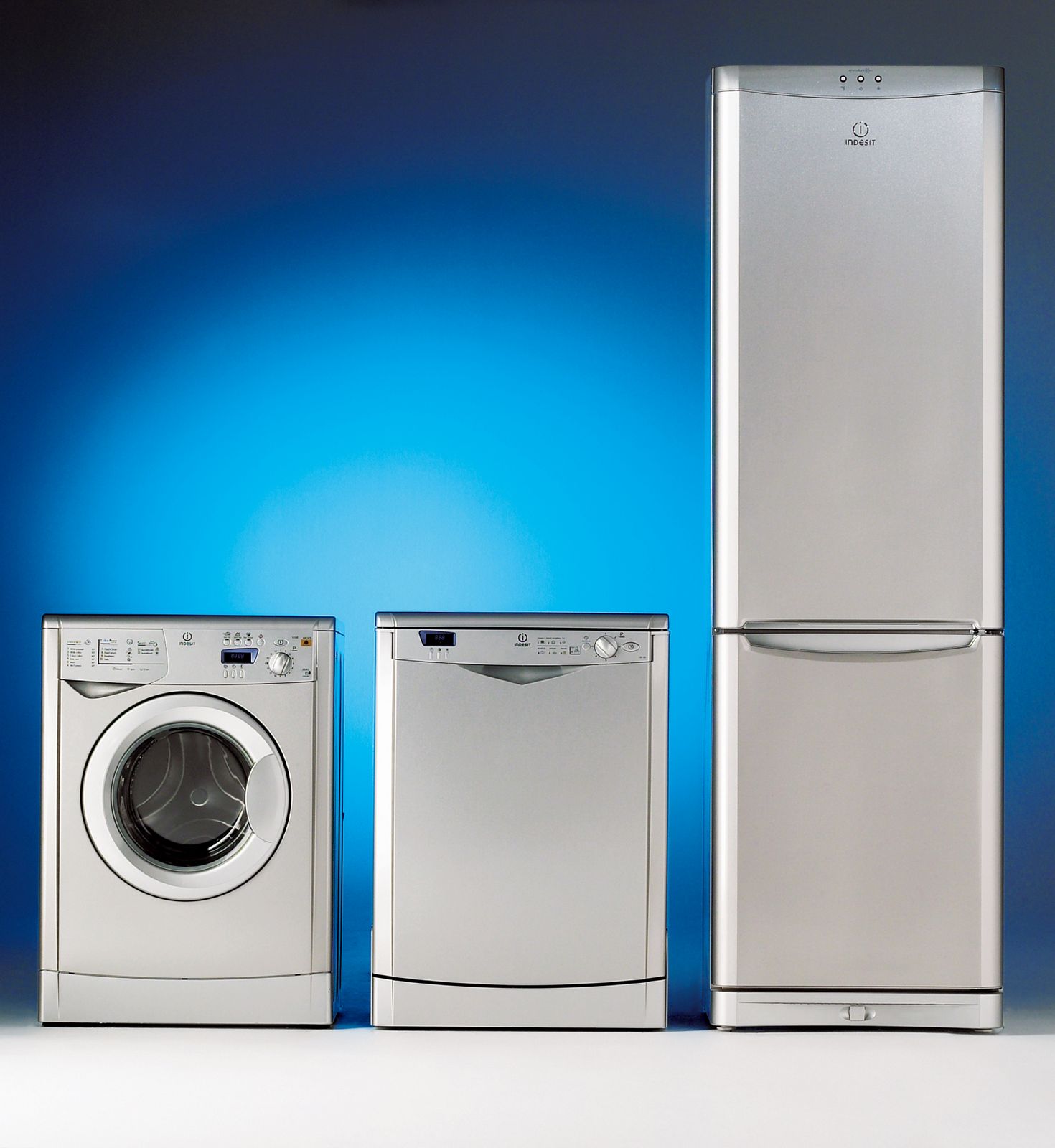 A new chapter of the sussessful cooperation between Indesit and Giugiaro Design since 1994.
After a number of projects calling for the coordination of dozens of models, seeing inception part way 2000 was an avant-garde coordinated line of washing machines, dishwashers, refrigerators, cookers, ovens and hobs.
Exceptional aesthetic/technical features: washing machine or dishwasher front panels swing upward from the block-mount right to the top, rising seamlessly across the integrated instrument strip. The rippled-plastic instrument strip matches perfectly with the front panel metal trimming.
Although working towards enhancing that fresh clean look and quality of the household appliances, all of this entailed in-depth and scrupulous intervention during the production process to ensure cutting-edge quality. One other distinctive element was the "pearl-drop" motif that continues to refrain across the washing machine and dishwasher handles and across the led badges mounted on the front of refrigerator models.
Clear focus was placed on the interior configuration of Indesit refrigerators. The interior was completely redesigned so that the space is better organized and foods are conserved more efficiently, making sure that each food has its own spot. Also identified were special "Play Zones" organized with trays to accommodate cans and bottles of every size and shape or a set of beverages or health supplement drinks. Rimmed in rubber, the "Play Zones" are two-toned in color.
The Indesit Line 2003 transforms the concept of household appliance design. The peculiarity of the Indesit Line 2003 unfolds into all-new frontals with "projecting" vertical rims that sculpture the household appliances and drive through originality, strength, ergonomics and functionality.
The washing machine and dishwasher handles are "claw-shape", whilst the refrigerator block base and frontal flaunt an arch motif.
Ordaining the acclaim stirred by Indesit Line 2003, and kickstarting the models brought to the international market and the European market from time to time under the "Indesit" brand name now identifying all Merloni products, was the all-new refrigerator range.