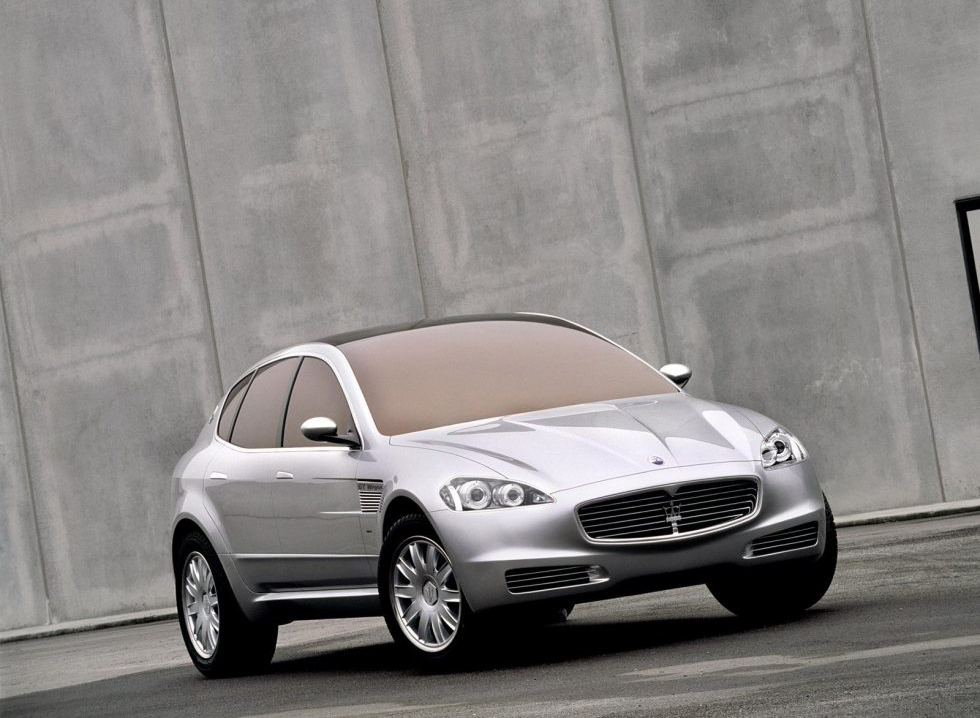 A real, authentic Maserati Granturismo Maserati extrapolated and interpreted in accordance with futuristic principles: an idea encapsulated by the GT Wagon concept.
The Gt Wagon is the blend of a concept: to produce and ultra-high performing car with torque control on all four drive wheels, offering optimum distribution of masses (48/52% to front and rear respectively) and a centre of gravity approximately 100 mm lower than the average for SUVs, capable of meeting many sport and recreation-related needs.
The Maserati Kubang concept car, named after a Javanese wind in accordance with the Maserati naming tradition, is the result of combining a 390 hp Maserati V8 engine with a versatile yet effective car body that is safe as that of an out-and-out sports car. The lower and more sporty driving position also marks a departure from the SUV category, with outstanding front visibility.
The unconventional interior architecture offers plenty of space for its occupants and maximum modularity despite the fact that the car is high-performing with slender lines. The interior space can accommodate 5 occupants (2 front seats + rear bench seat accommodating 3), or just 4 occupants in "Executive" configuration (2 in the front seats + 2 at the rear).  It can also house two additional seats behind the rear bench seat.
The user profile envisaged by Maserati is that of a versatile car, due to the 4WD, but not an off-road car because this would be at odds with the philosophy of a high-performing and always entertaining GT car. The 6 speed + reverse transmission unit is manual with an electro-hydraulic drive, developed specially for fully automatic use.