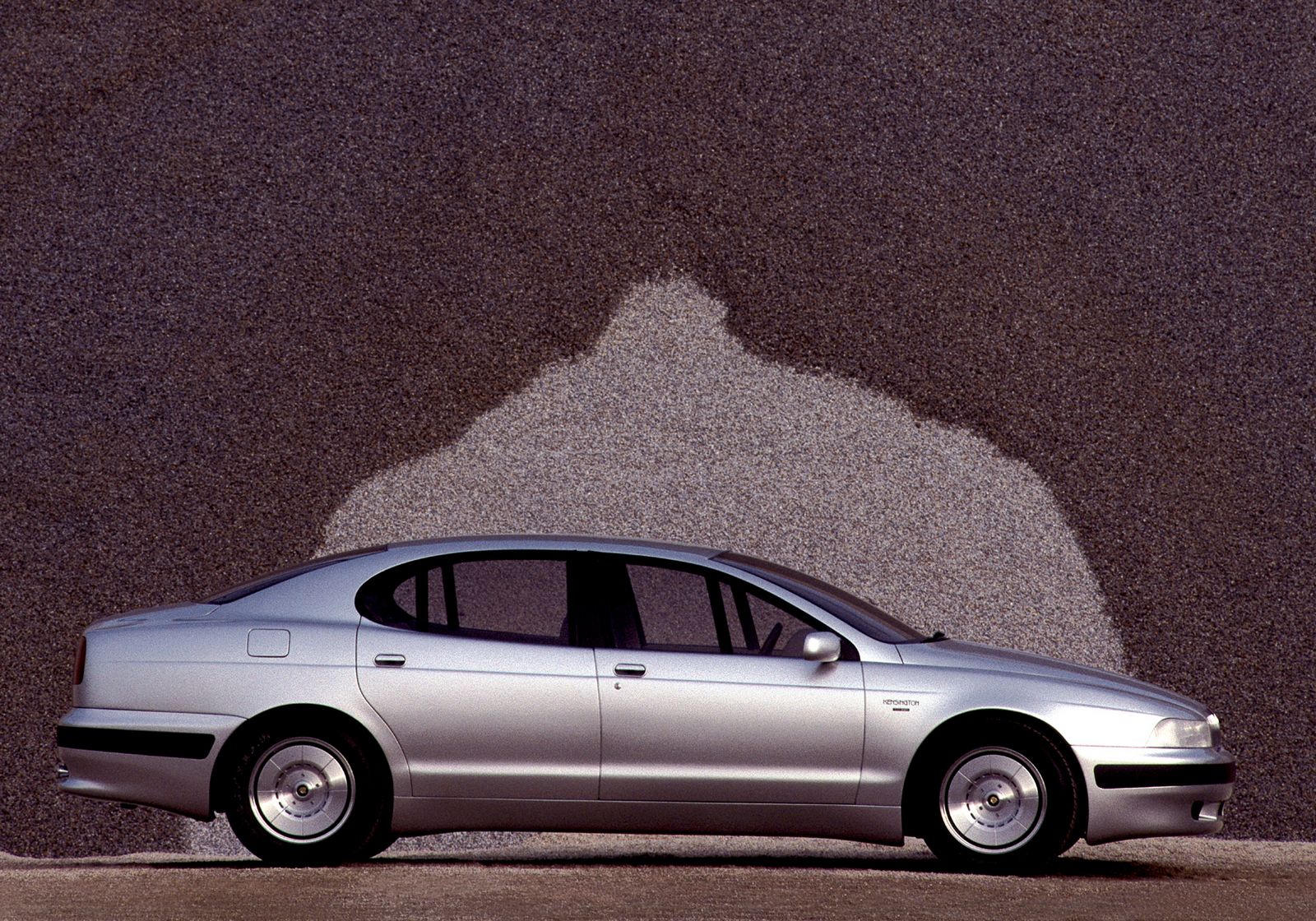 A stylistic development of the high-status saloon, with Jaguar's typical exterior traits.
After completing the provocative trio of Aspid, Astec and Asgard in 1988, the meticulous and sophisticated process began of evolving and reinterpreting the classic features of a high-status saloon to create a concept car for 1990.
The choice fell on Jaguar for two main reasons, on the one hand the legendary Double Six V12 engine of the Sovereign, 5345 cc, 295 hp, on the other hand the fact that at that time Jaguar saloons had not developed to the same point as their competition.
The chassis and mechanical components of the Jaguar Sovereign V12 were left unchanged. The operation to be proportion of the masses while leaving the wheelbase and changed concentrated on the overhangs: the front-end protruded 121 mm further on the Kensington and its tail was higher and shortened by 185 mm compared to the Sovereign.
The side windows, with their flush glass, traced an extremely elegant ellipse-shaped profile. The passenger room was significantly improved due to an increase in roof height (25 mm).