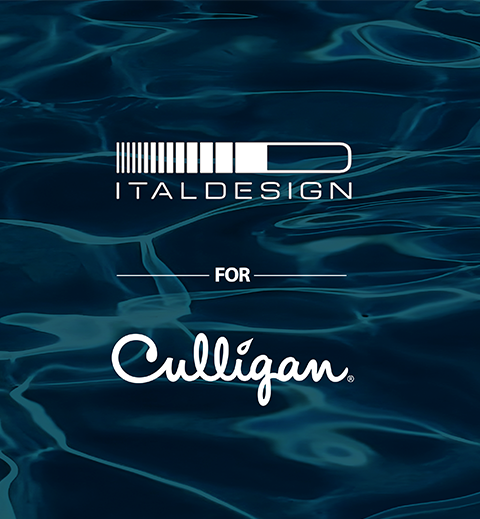 "We are often asked to dress our customers' stories. This was the case with Selfizz Neo, for which we were asked to shape and put in place Cullingan's values and sustainability objectives. Lessening environmental impact drove their brief and our design. The treatment of surfaces, combining smooth shapes and water-inspired textures; the color and trim for the best combination of the color palette with stainless steel and bio-circular polymers; the intuitive controls and LED lighting for a best-in-class user experience. Anything was studied with 'sustainability' in mind. The result is a distinctive water dispenser, very compact, user-friendly and functional, and at the same time featuring a refined, almost architectural silhouette, able to suggest a high-end and premium perceived quality and make it suitable for both work and domestic applications".
Nicolas Bussetti – Italdesign Senior Designer
Entirely designed and manufactured in Italy, Selfizz Neo is a high-end, user friendly and sustainable hydration solution. Featuring patented UVC Firewall® technology, this bottle-free water dispenser offers a high dispensing capacityin a compact footprint. Lockable base cabinet with integrated cup dispenser, converts the unit from countertop to freestanding and offers additional storage space.