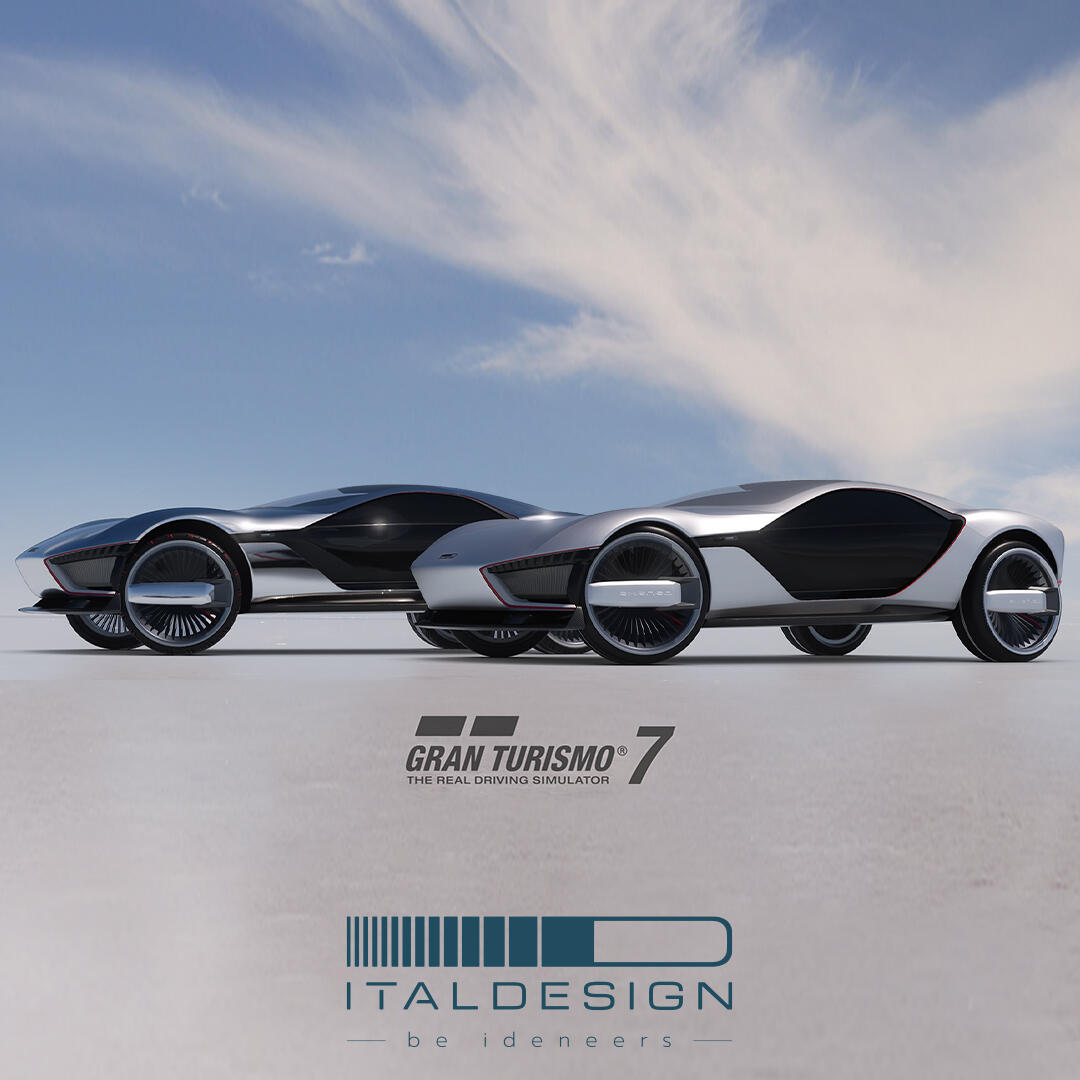 Inspired by the 2013 mid-engine compact GT Italdesign Parcour concept, Italdesign EXENEO VGT continues the endearing relationship between Gran Turismo and Italian automobiles.
In addition to the 'Street Mode,' Italdesign EXENEO VGT comes with an 'Off-road Mode' model, featuring a higher ride height and larger tires.
EXENEO VGT features a specially designed crystal sphere cockpit developed 'around the driver' and comes powered by a powerful V10 mid-engine and two 200 kW (268.2 HP) electric motors mounted up front, that produce a combined 910 kW (1,219.9 HP). EXENEO VGT can reach a top speed of 236.1 mph and a zero-to-62.1 miles acceleration time of 2.5 seconds.
It also has a 7-speed gearbox, Individual Wheel Drive (IWD) and KERS recovery system.
To ensure maximum stability, an intelligent suspension system adapts automatically to different types of terrain.
EXENEO Vision Gran Turismo is available for Gran Turismo 7 update 1.29
Related link https://youtu.be/Ys6mGD_GrDI